KCRW "Will Emerge From the Basement," After Over 30 Years of Operating Beneath Santa Monica College Campus
SANTA MONICA, CA (June 12, 2014)—Yesterday, KCRW broke ground on a new 35,000-square-foot state-of-the-art Media Center, to be located on Santa Monica College's Academy of Entertainment & Technology Campus.  A momentous occasion, KCRW President and General Manager Jennifer Ferro and Santa Monica College (SMC) Superintendent and President Dr. Chui L. Tsang led the ceremony, and were joined by KCRW Foundation Board Chairman Michael Fleming, special guest and performer Ben Harper, and KCRW's closest supporters and staff.  The groundbreaking also marked a milestone in the first major capital campaign of KCRW's 75-year history to raise $48 million for the Media Center design and construction, new programming, and technology investments.
"This is an incredibly important moment in KCRW's history – we couldn't be more thankful to our licensee and partner Santa Monica College, Santa Monica voters, and our generous supporters for their vital contributions in bringing the KCRW Media Center to life," said Jennifer Ferro, KCRW President and General Manager.  "For the first time in our 75-year history we will be able to bring the community into our home and share the incredible performances and discussions that take place on a daily basis."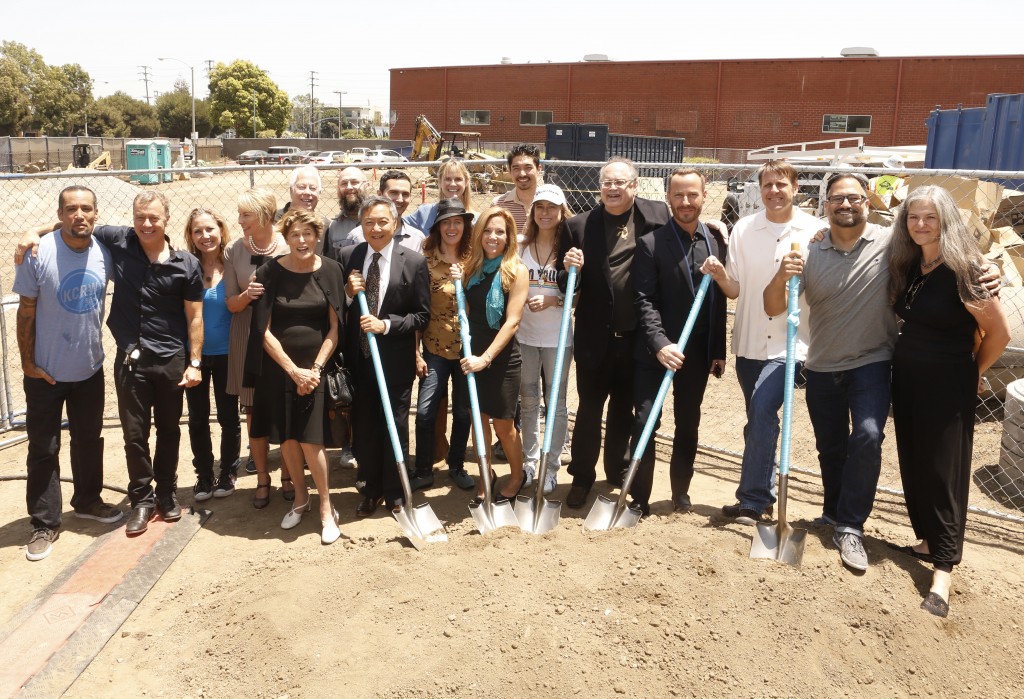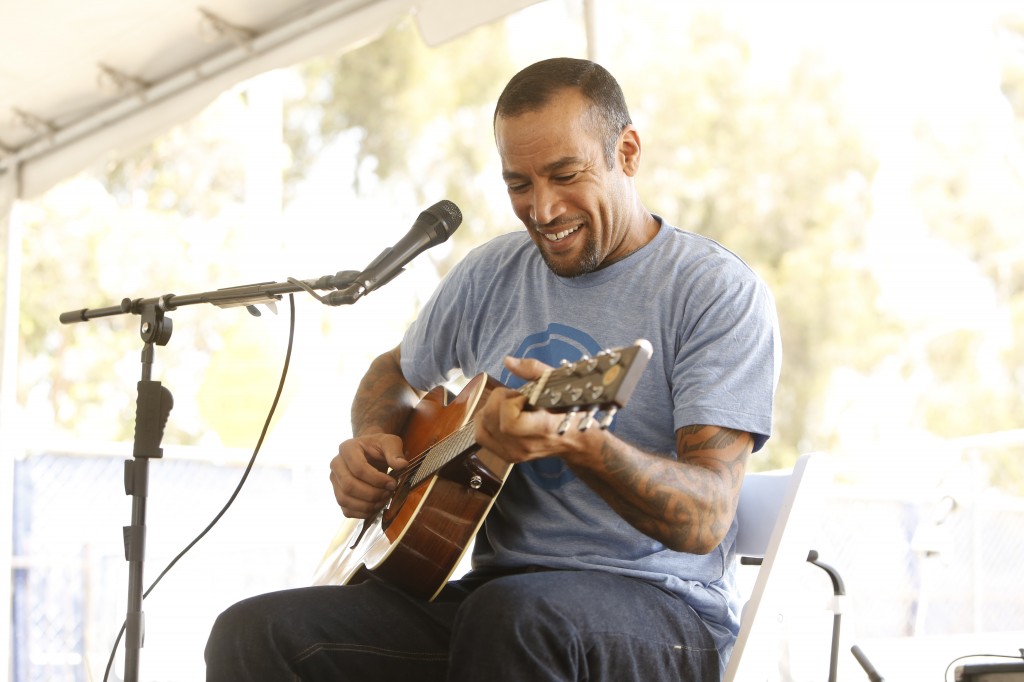 "It is our great pleasure to welcome KCRW to the Santa Monica College Academy of Entertainment & Technology Campus," said Dr. Chui L. Tsang, Santa Monica College Superintendent and President.  "We share a unique synergy with KCRW, and look forward to creating a dynamic learning environment for our students who are passionate about journalism, media, and radio."
To-date, KCRW has secured $33 million of the total $48 million capital campaign goal, including a $28 million contribution from Santa Monica College, licensee of KCRW, with funding from 2008 Bond Measure AA.  KCRW graciously thanked other major donors at the groundbreaking ceremony, including The Annenberg Foundation, Norris and Debi Bishton, The Rosalinde and Arthur Gilbert Foundation, Tom and Ellie Wertheimer, Borzi Family Foundation, Kayne Foundation (Ric & Suzanne Kayne and Jenni, Maggie & Saree), The Ralph M. Parsons Foundation, Santa Barbara Foundation, Monica J. Shilling, and Jay and Susan Markowitz, among others.
"KCRW's innovative programs and live events inspire the imagination and bring communities together," said Wallis Annenberg, Chairman of the Board, President and CEO of The Annenberg Foundation, KCRW's largest private donor.  "They provide an invaluable public service to Southern Californians and listeners worldwide. We are thrilled to be a part of this illustrious endeavor."
Over the past 30 years, KCRW's staff has grown from 14 to 110 in extremely cramped offices and studios beneath Santa Monica College campus.  The new KCRW Media Center is designed to preserve the station's collaborative culture, while creating community gathering spaces, integrating state-of-the-art production facilities, and allowing for future growth.  Designed by Clive Wilkinson Architects, a global leader in workplace innovation, the new building will also meet LEED Silver Certification standards, maximizing energy and water efficiency, and indoor environmental quality.
With a history of bringing unique live experiences to Southern California and around the country, KCRW will for the first time in its history be able to host the community at its own 1,400 square-foot Performance Studio and Viewing Gallery.  KCRW will also have the opportunity to program events at the 18,000-square-foot Wallis Annenberg Plaza Courtyard and Outdoor Stage and a 180-seat auditorium.
SMC's Academy of Entertainment & Technology Campus is located in the middle of Santa Monica's creative business district, and the forthcoming Expo Line.  The campus will include a newly-remodeled 50,000 square-foot teaching facility, a new 30,000 square-foot addition with TV and production studios, a cafe, and a new 430-space parking garage.  Construction is projected for completion by 2015, with both the KCRW Media Center and SMC Academy of Entertainment & Technology Campus operating from the new buildings by early 2016.
To learn more about KCRW's Capital Campaign, visit kcrw.com/campaign.
ABOUT KCRW
KCRW creates and curates a unique mix of content centered around music discovery, NPR news, cultural exploration and informed public affairs. KCRW is driven by the spirit of Los Angeles and delivers in innovative ways – on the radio, digitally and in person – to diverse, curious communities around the corner and around the world.  A community service of Santa Monica College, KCRW can be found on the air in Los Angeles, Santa Barbara, Ventura, Mojave, Palm Springs, and via five KCRW-developed smartphone apps and online at kcrw.com.