Smayo Joins With Over 13 Years Development Experience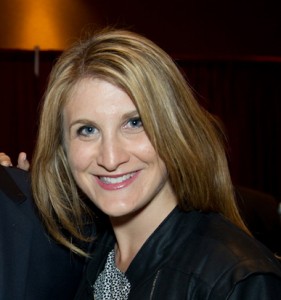 LOS ANGELES, CA (May 6, 2014) — KCRW Foundation announced today it has brought aboard Jill Smayo to serve as Development Director.  Smayo will oversee efforts to expand KCRW's 50,000-donor base and $15 million annual operating budget, while leading and growing the development team.  Smayo joins KCRW in the midst of the station's first major capital campaign in its 75-year history to raise $48 million for the construction of a new facility, and new programming and technology investments.  Alongside KCRW Foundation President Jennifer Ferro, Smayo will lead the capital campaign as KCRW positions for a period of substantial growth.
"We are excited to bring Jill Smayo aboard.  This is a very important time in KCRW's history — with Jill's proven track record and tenacious attitude, she will be a valuable addition to the leadership team," said Jennifer Ferro, KCRW General Manager and KCRW Foundation President.
Smayo brings more than 13 years of development experience, most recently as Director of Development for Invisible Children where she created a Major Gifts Program and built a development department from the ground up.  Prior to Invisible Children, Smayo served in various roles for the San Diego Opera, La Jolla Playhouse, New York Weill Cornell Medical Center, and Memorial Sloan-Kettering Cancer Center.  Smayo earned a Bachelors of Science degree from Northwestern University.
ABOUT KCRW
KCRW creates and curates a unique mix of content centered around music discovery, NPR news, cultural exploration and informed public affairs. KCRW is driven by the spirit of Los Angeles and delivers in innovative ways — on the radio, digitally and in person — to diverse, curious communities around the corner and around the world.  A community service of Santa Monica College, KCRW can be found on the air in Los Angeles, Santa Barbara, Ventura, Mojave, Palm Springs, and via five KCRW-developed smartphone apps and online at KCRW.com.