KCRW Presents Left, Right, & Center LIVE
Tickets On Sale Now Evening Hosted by Matt Miller and Robert Scheer
Election season is in full swing and KCRW is presenting a LIVE edition of our civilized, yet provocative radio debate Left, Right & Center. Enjoy witty, irreverent, no-holds barred repartee from our fearless hosts as they tackle today's headlines, head on.
Sunday, November 11 at 6pm
"Election '12: The Morning After"
Broad Stage, Santa Monica
Join us as our hosts ask the question "What's next?" for the newly elected president.
For more information and to purchase tickets, go to kcrw.com/lrclive
ABOUT OUR HOSTS: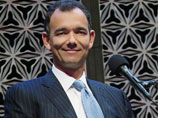 Matt Miller is a weekly columnist for the Washington Post, a Senior Fellow at the Center for American Progress; and a contributor and guest host for MSNBC.  He's author of The Two Percent Solution: Fixing America's Problems In Ways Both Conservatives and Liberals Can Love and The Tyranny Of Dead Ideas: Revolutionary Thinking for A New Age of Prosperity.  Miller served as a White House budget advisor in the Clinton Administration.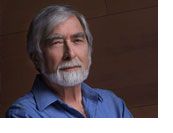 Robert Scheer is Editor-In-Chief of the award-winning winning politics website, Truthdig.com and a nationally syndicated columnist.  Over nearly a half century in journalism, including 3 decades at the Los Angeles Times, Scheer has distinguished himself as a correspondent and columnist.  Scheer is a professor at USC's Annenberg School of Journalism and Communications. He's authored 9 books, most recently, The Great American Stick-up: How Reagan Republicans and Clinton Democrats Enriched Wall Street While Mugging Main Street.