CHAMPION KCRW
Champions represent KCRW's most ardent and generous donor group. They believe that KCRW is a vital cultural treasure that demands significant philanthropic investment and make generous contributions to support its general operation and programmatic activities.
To Become A Champion: please contact Alex Couri at 424.538.8836 or email at alex.couri@kcrw.org.
WHAT CHAMPIONS ARE SAYING
Apogee Session with Lord Huron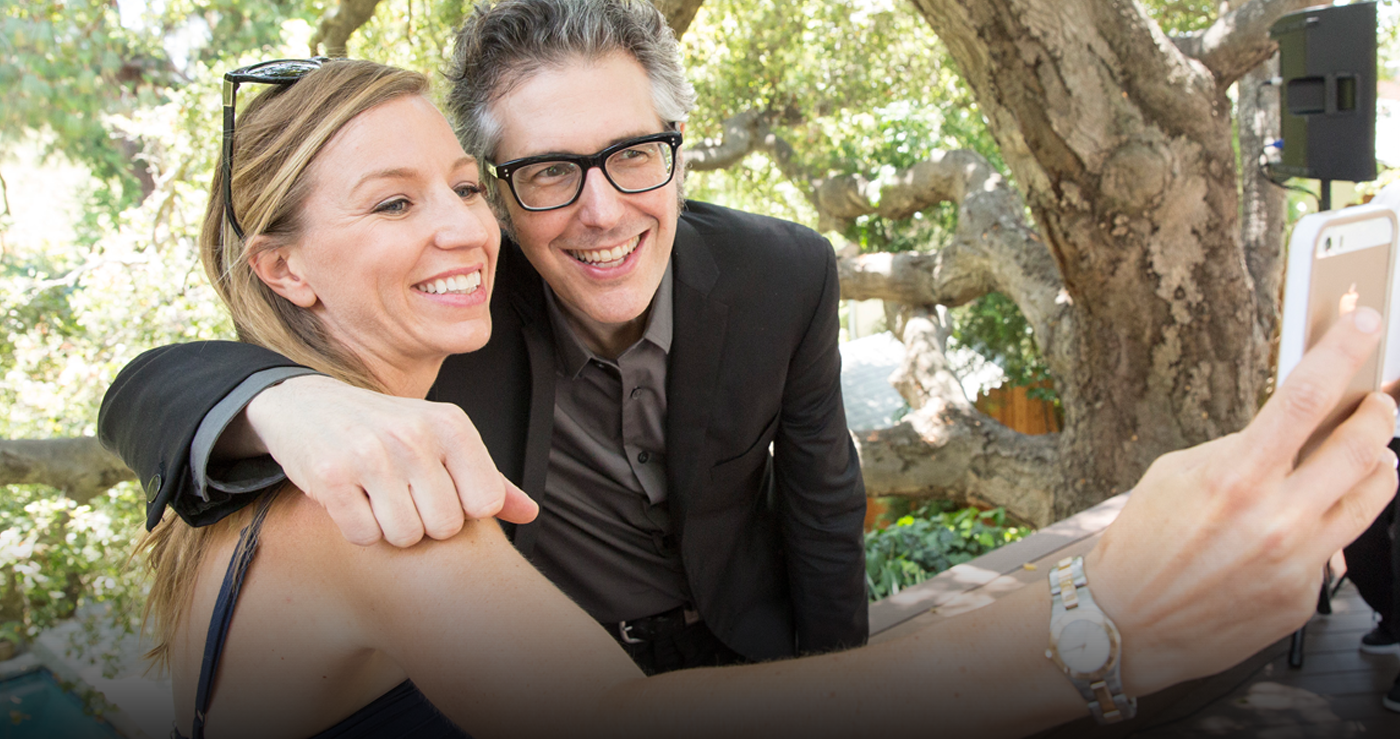 Champion Salon: Brunch with Ira Glass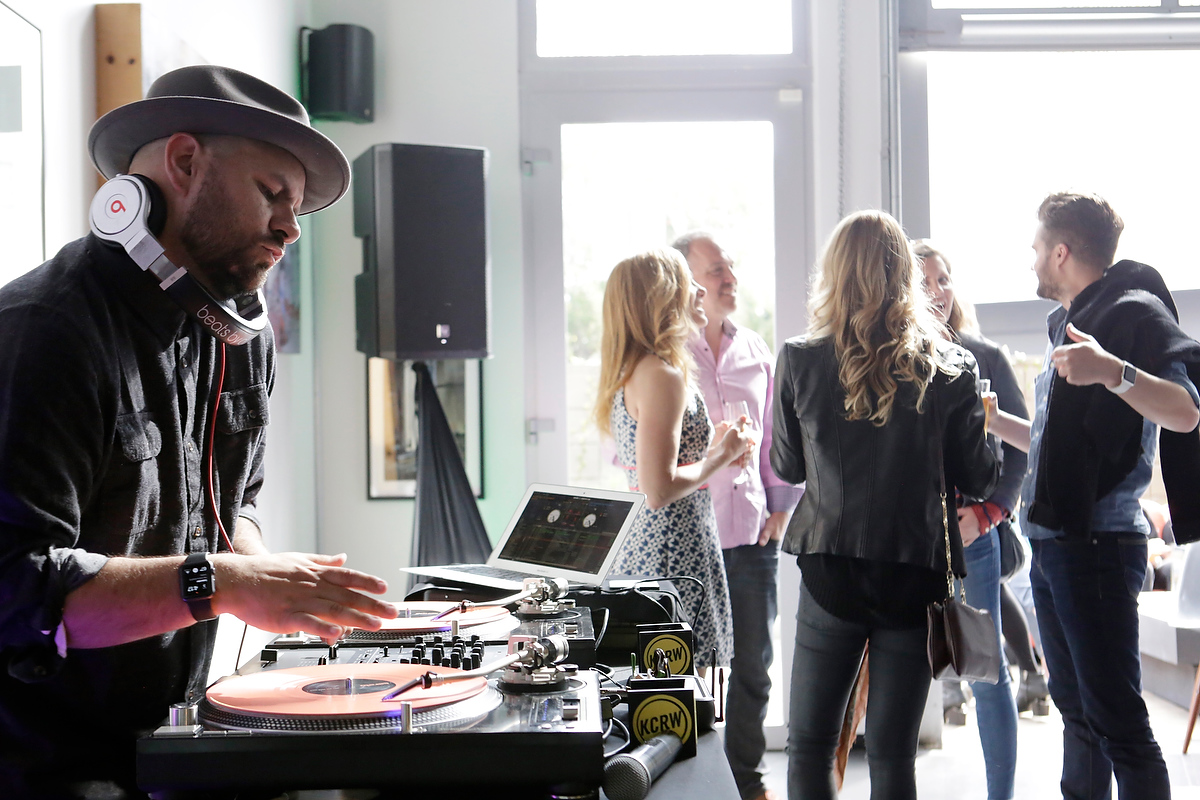 Champion Salon: Venice House Party Take-over with DJ Anthony Valadez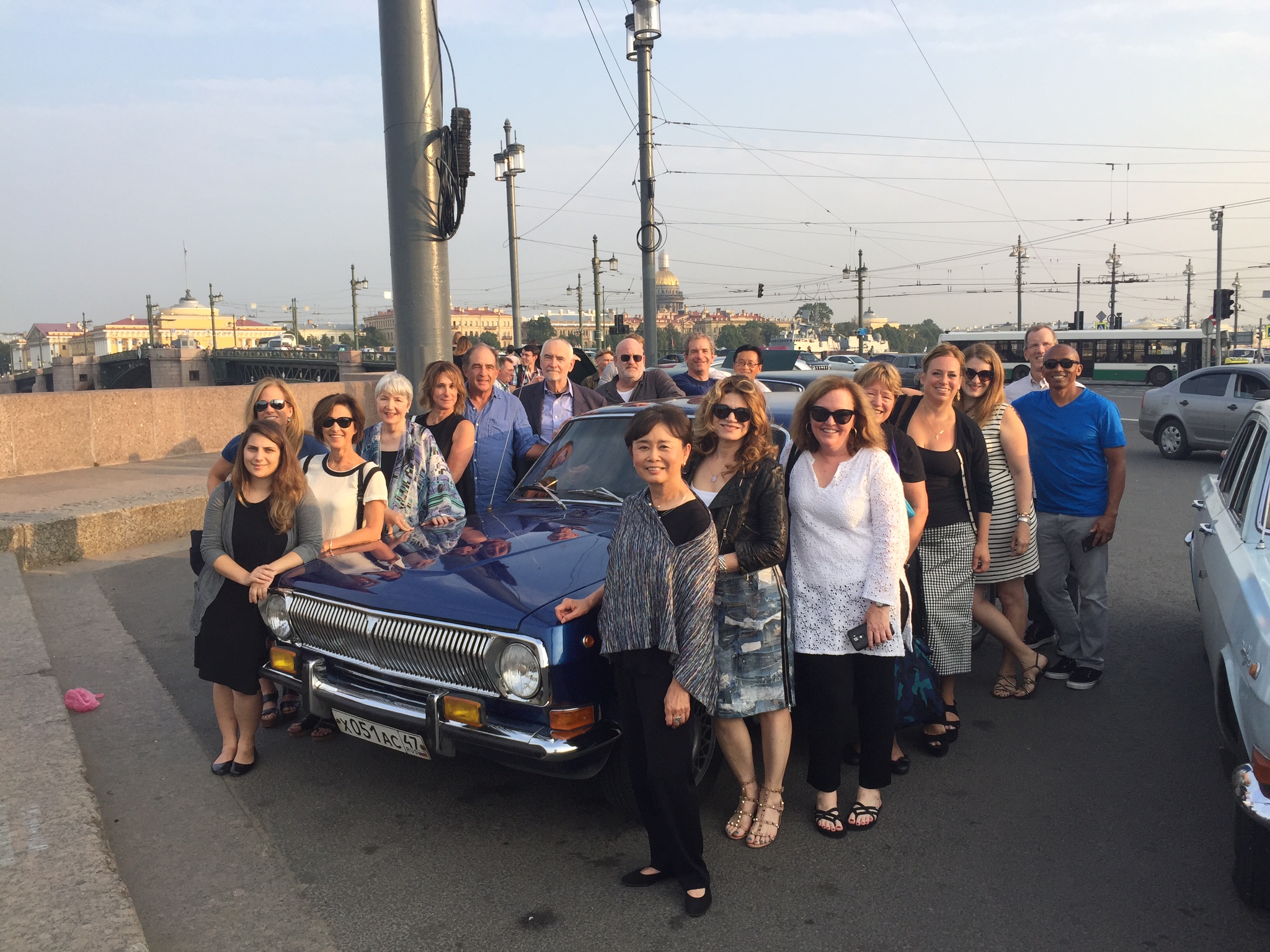 Champion Travel: Russia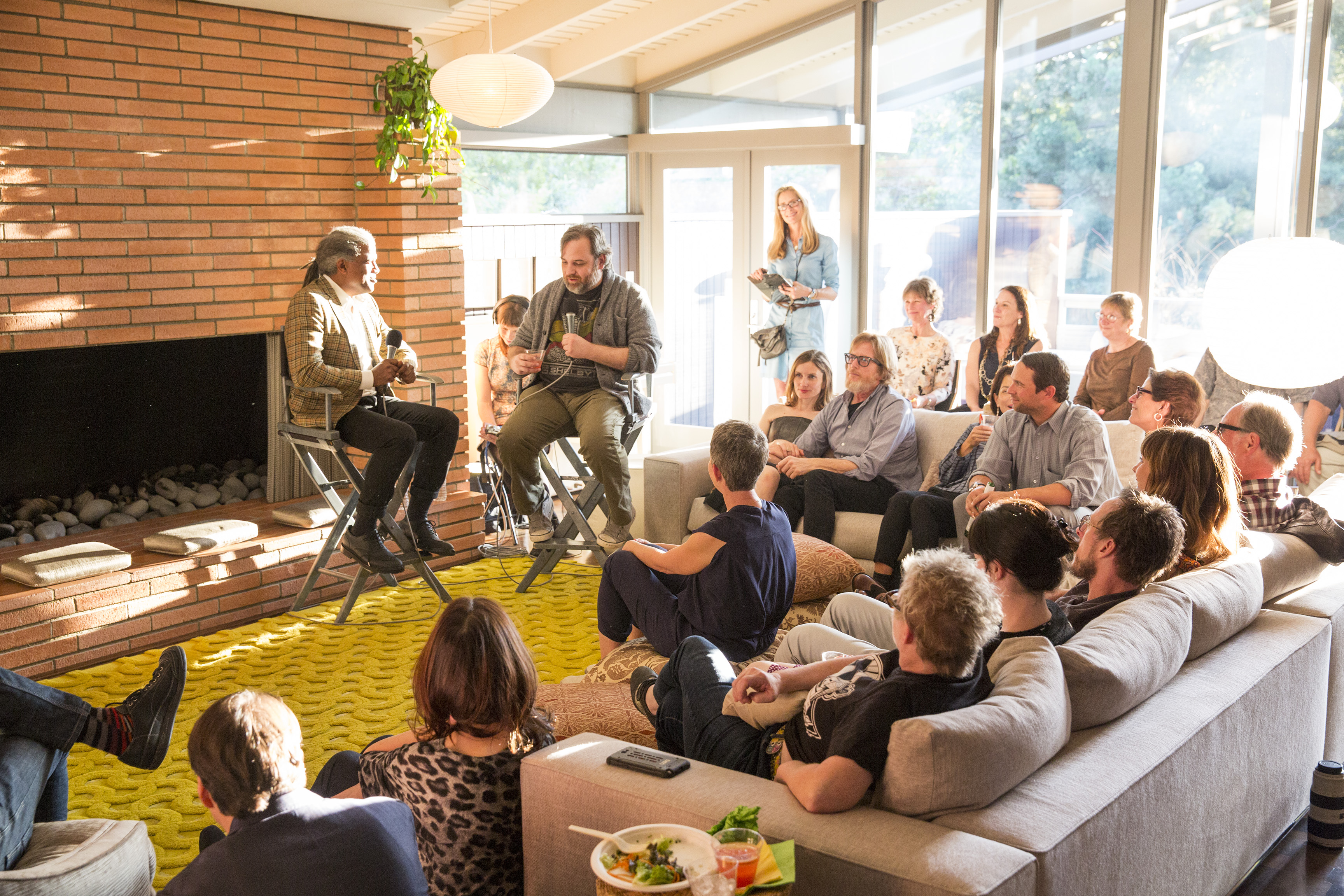 Champion Salon: Elvis Mitchell & Dan Harmon in Conversation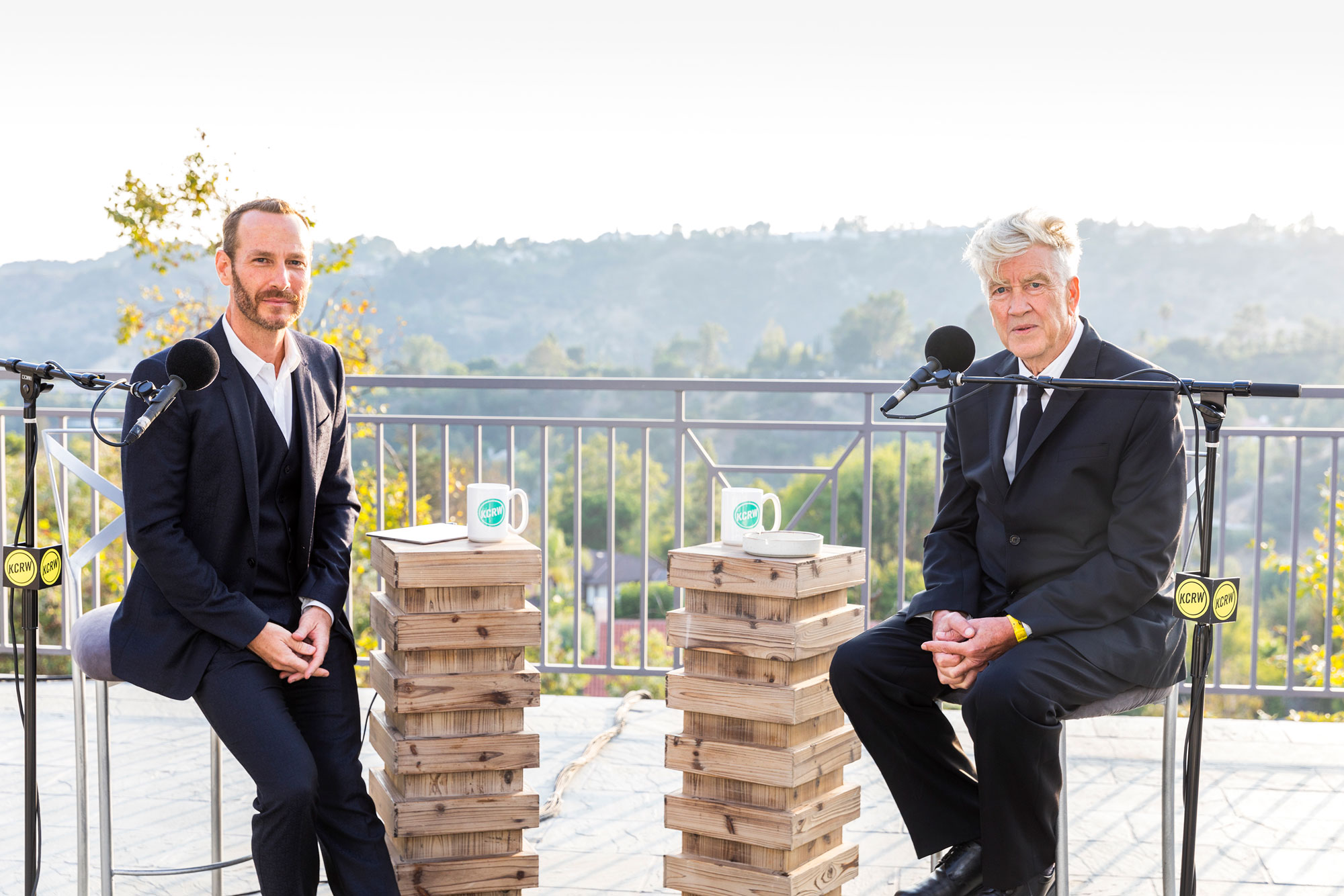 Champion Salon: An Evening with David Lynch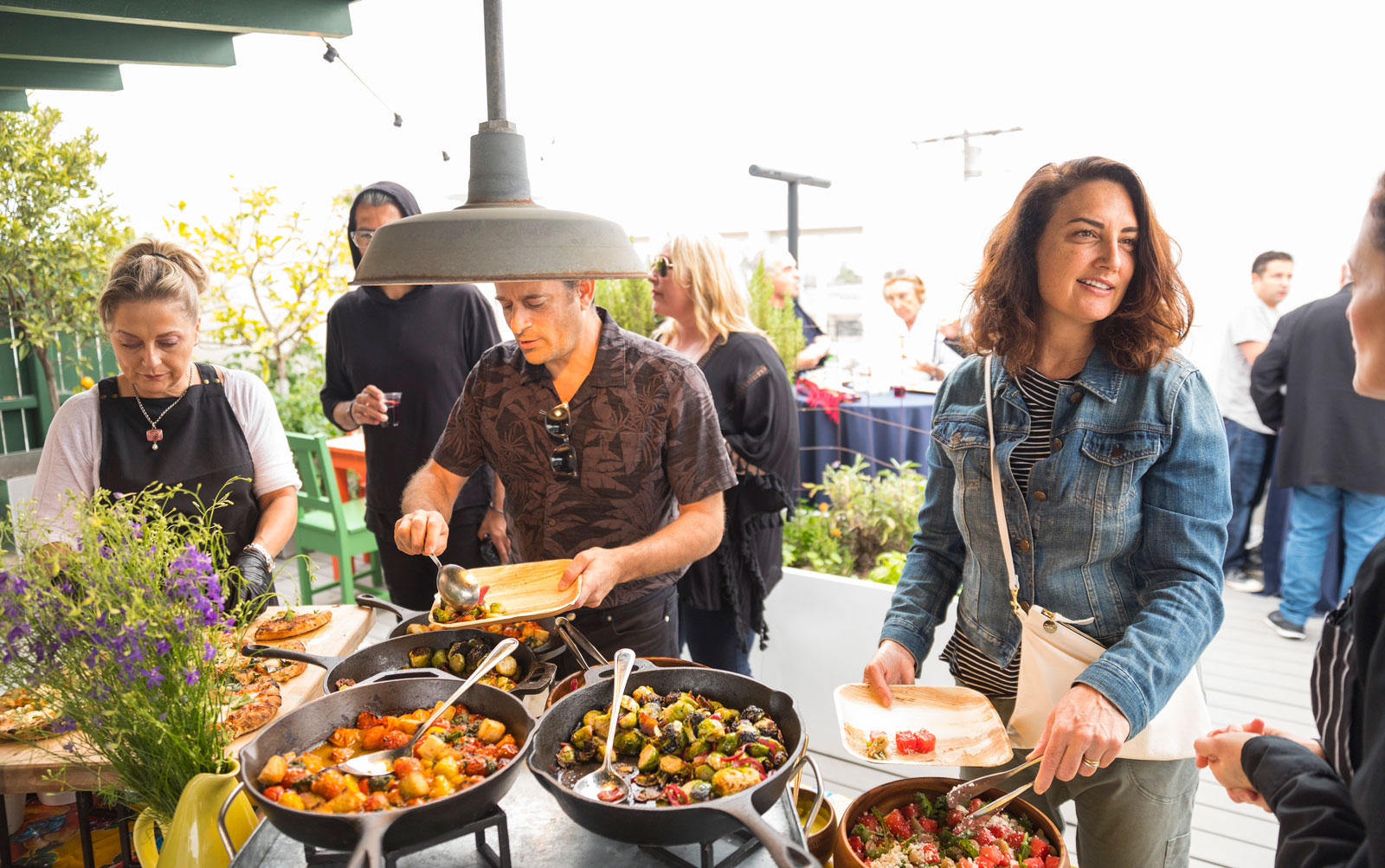 Champion Bookworm Club with Michael Silverblatt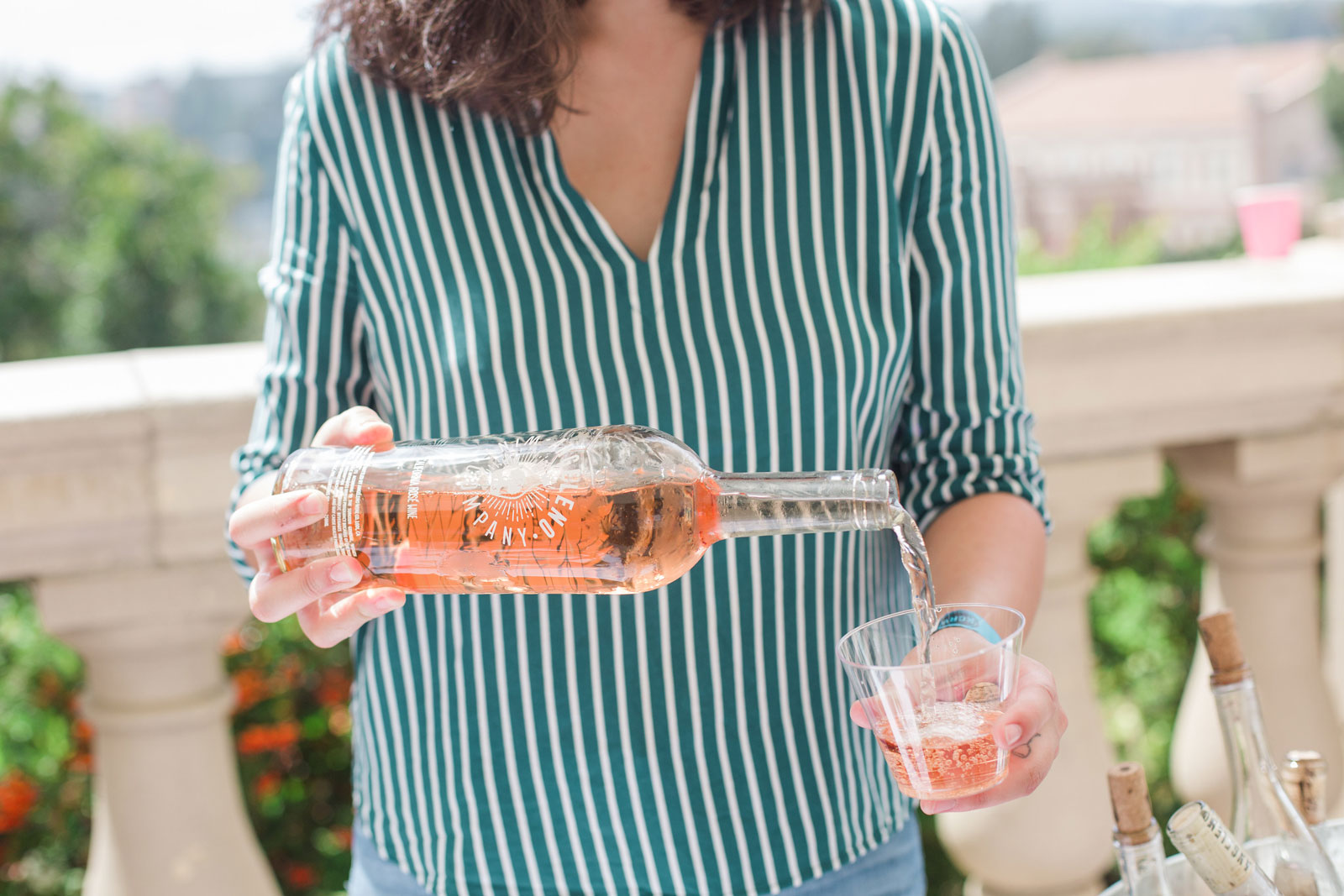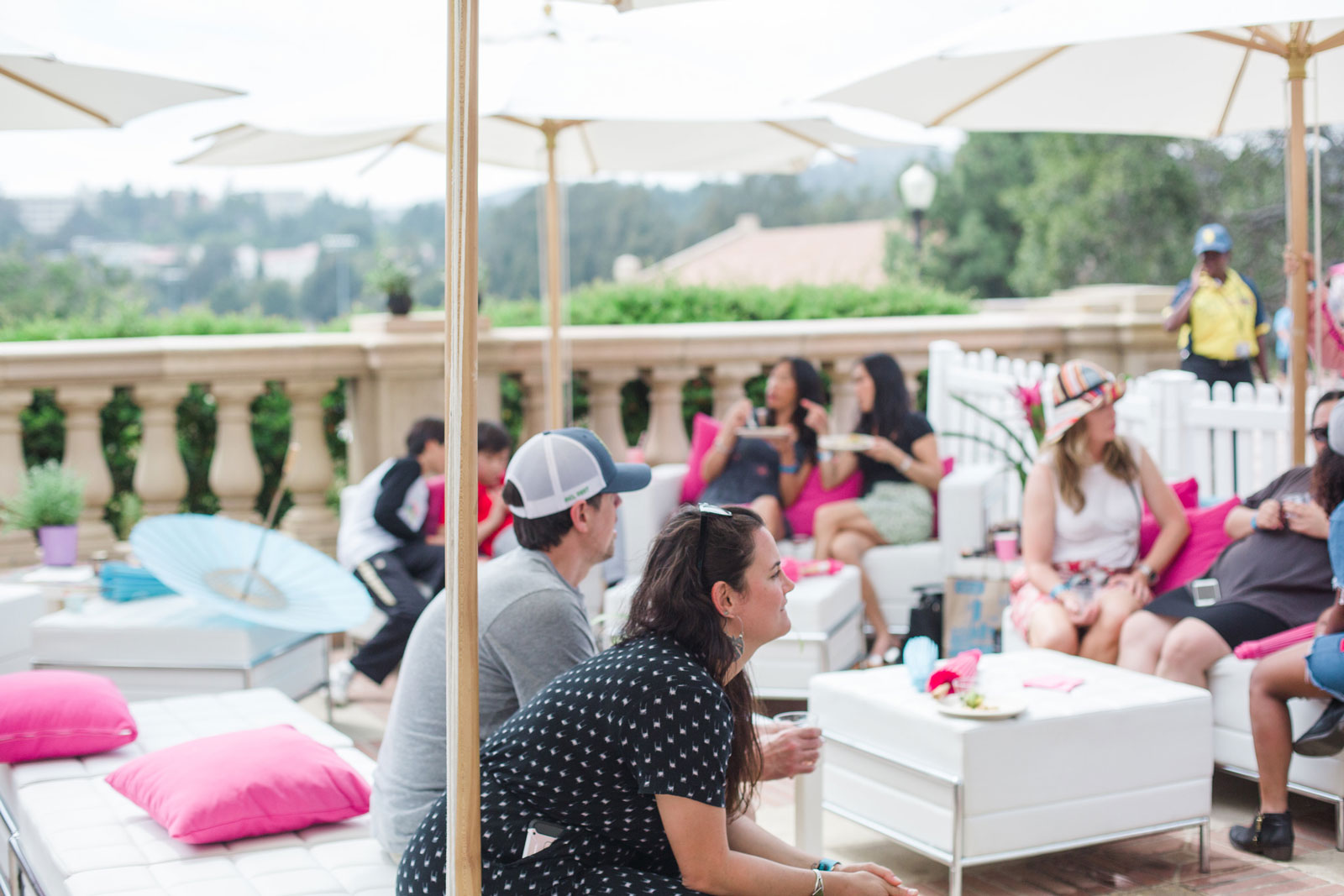 Good Food Pie Social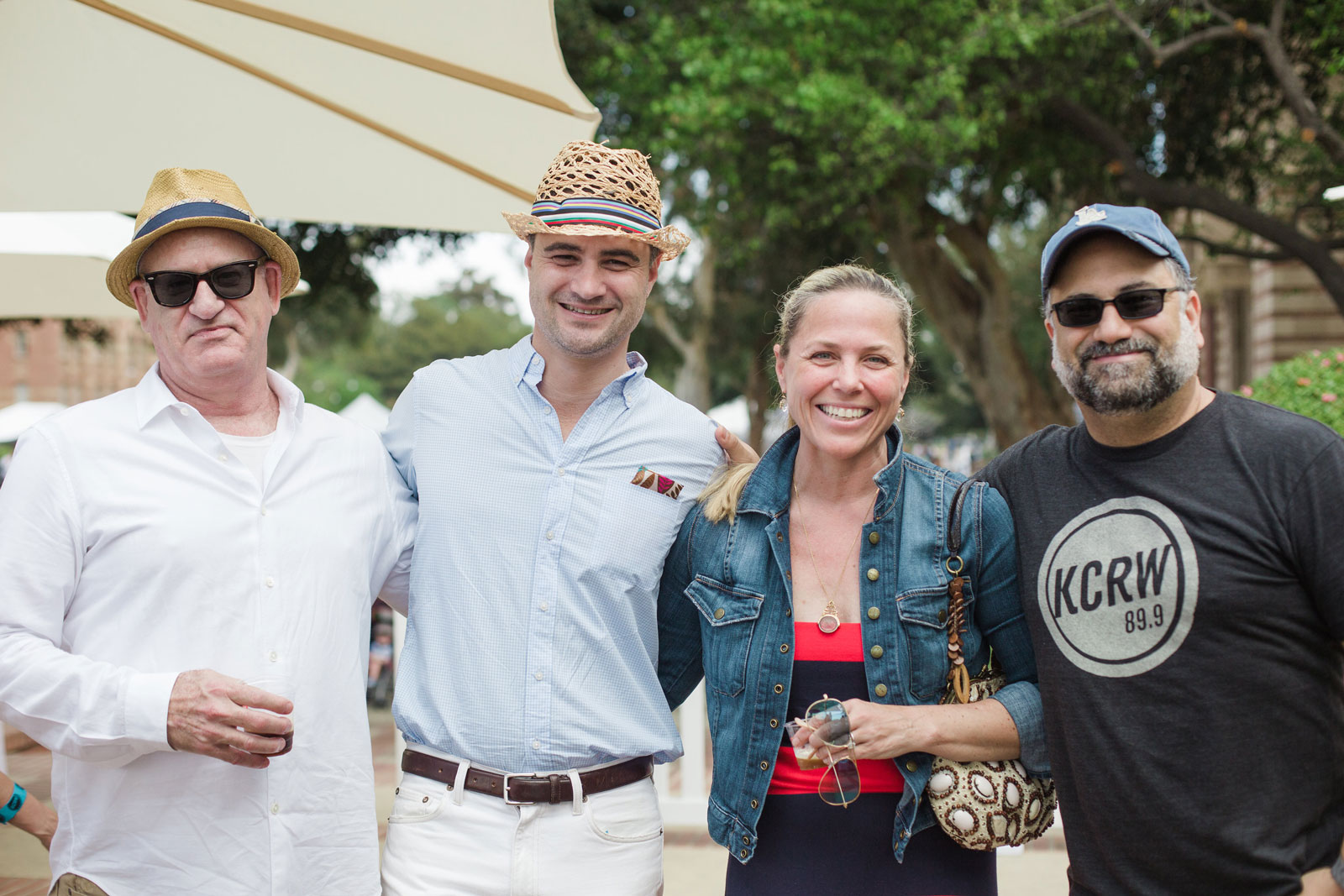 Good Food Pie Social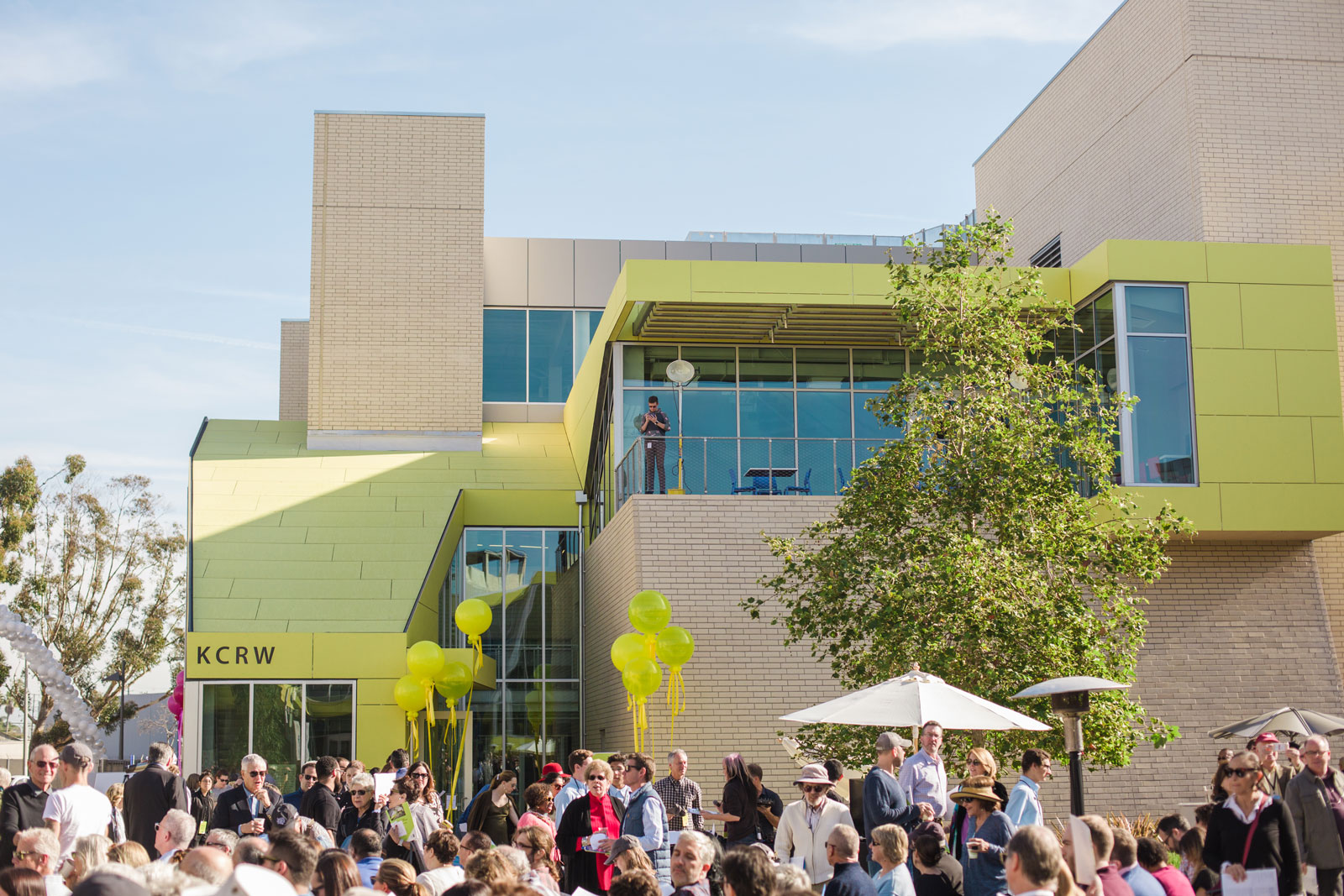 KCRW Grand Opening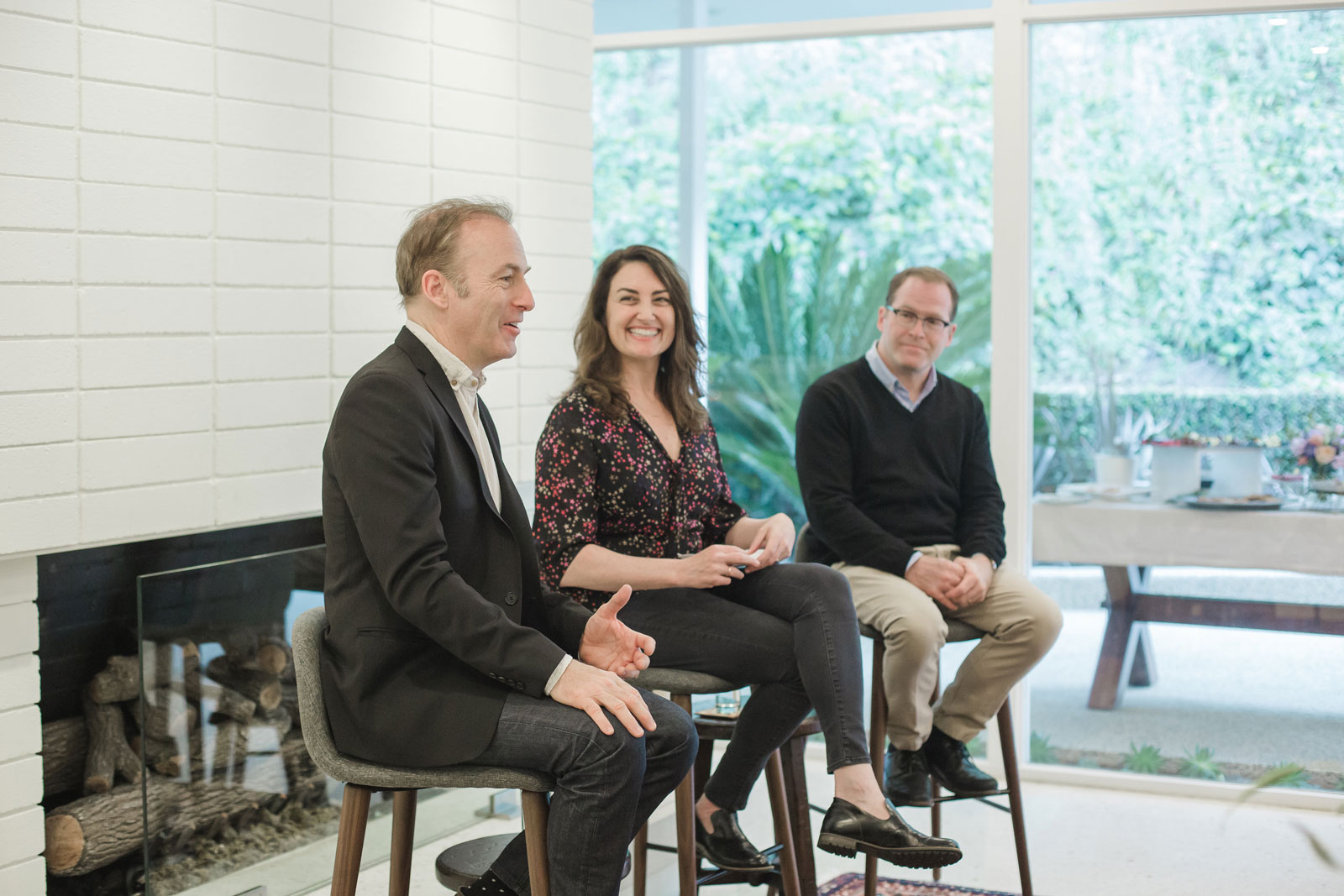 Champion Salon: A Conversation with Bob & Bill Odenkirk, hosed by Madeleine Brand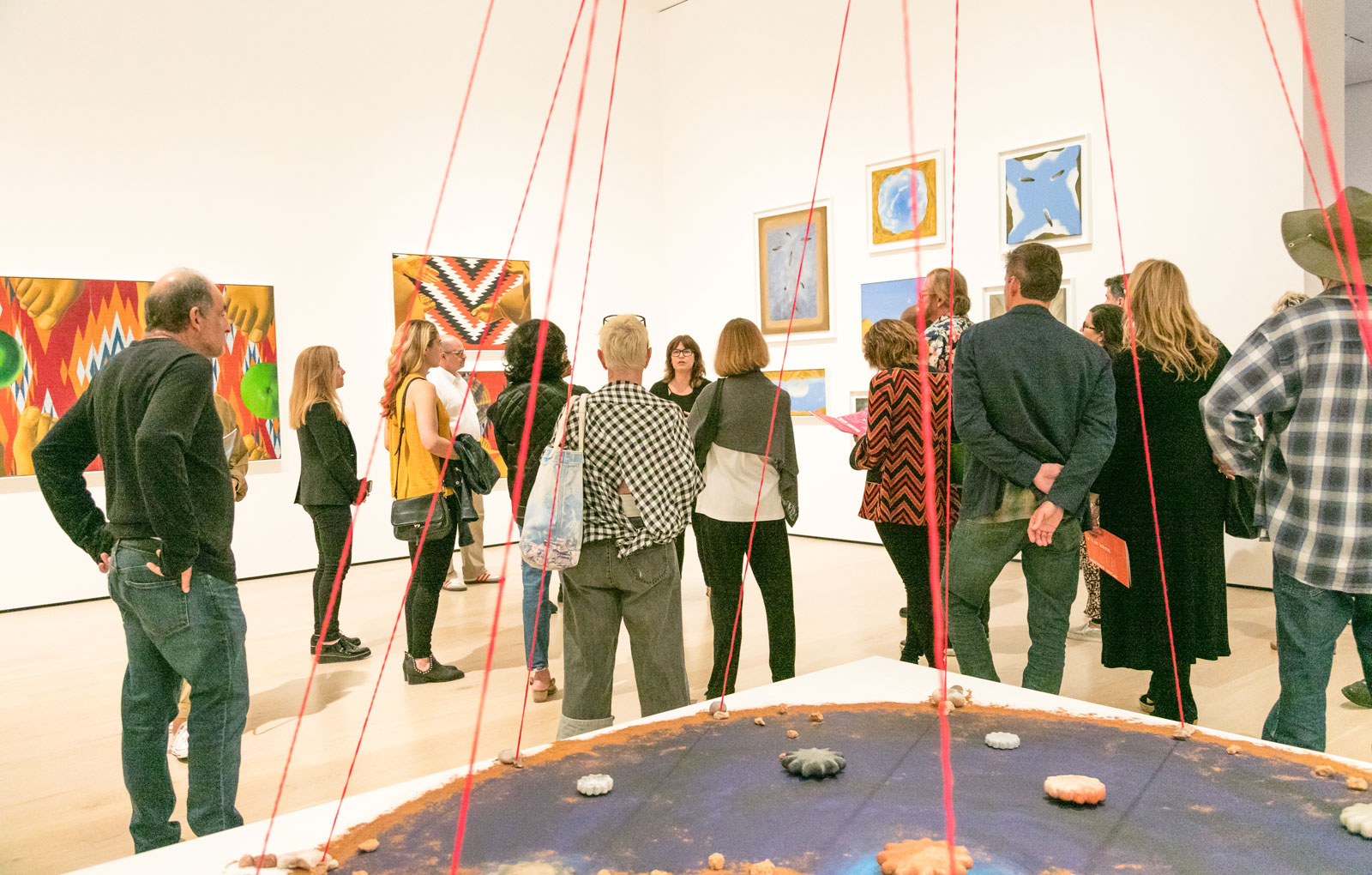 Private Tour of Made in L.A. 2018 with curators Anne Ellegood and Erin Christovale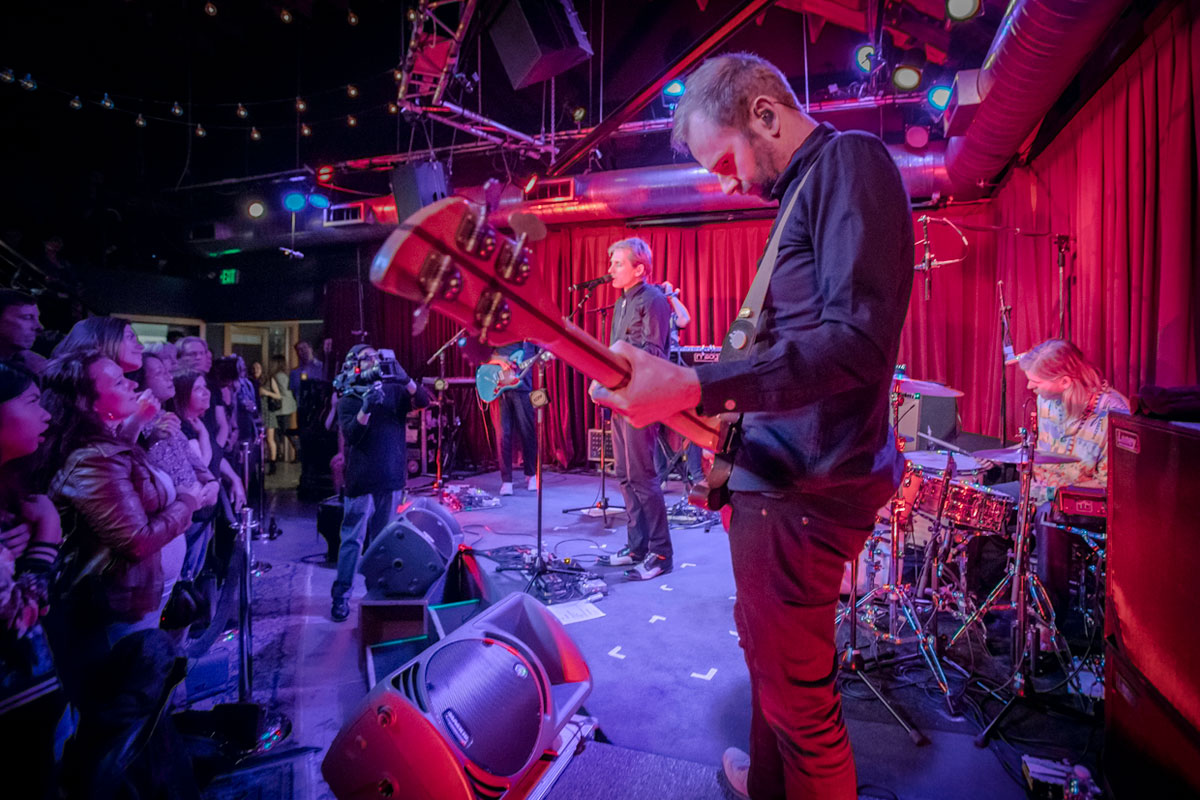 KCRW Apogee Session with Franz Ferdinand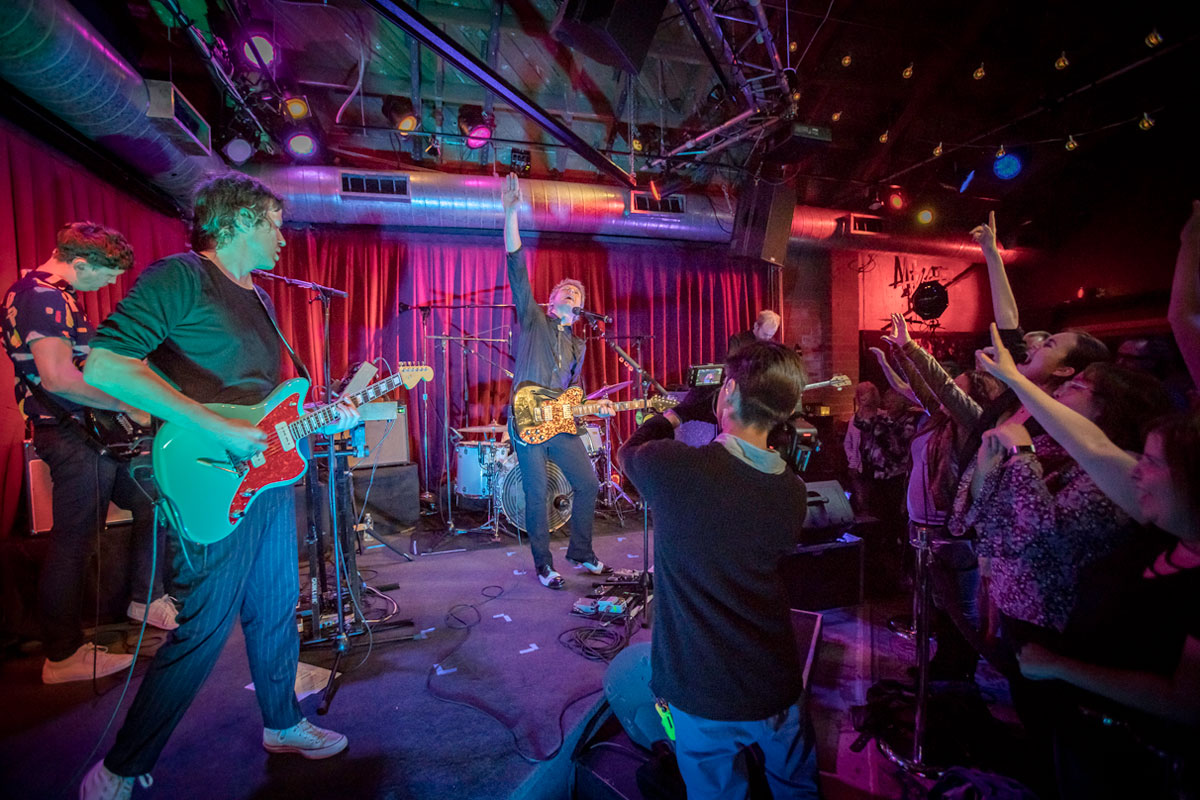 KCRW Apogee Session with Franz Ferdinand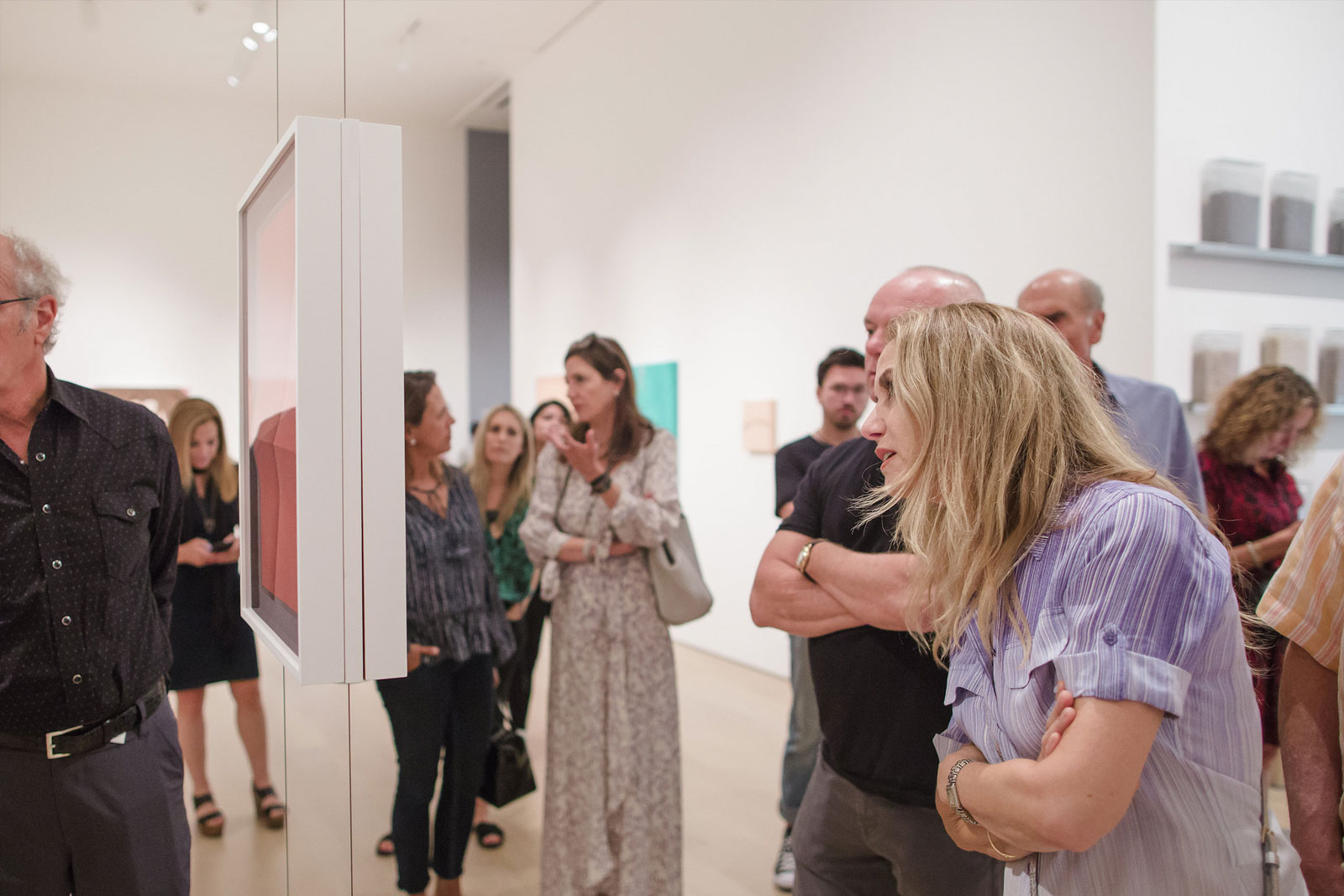 Made in LA Tour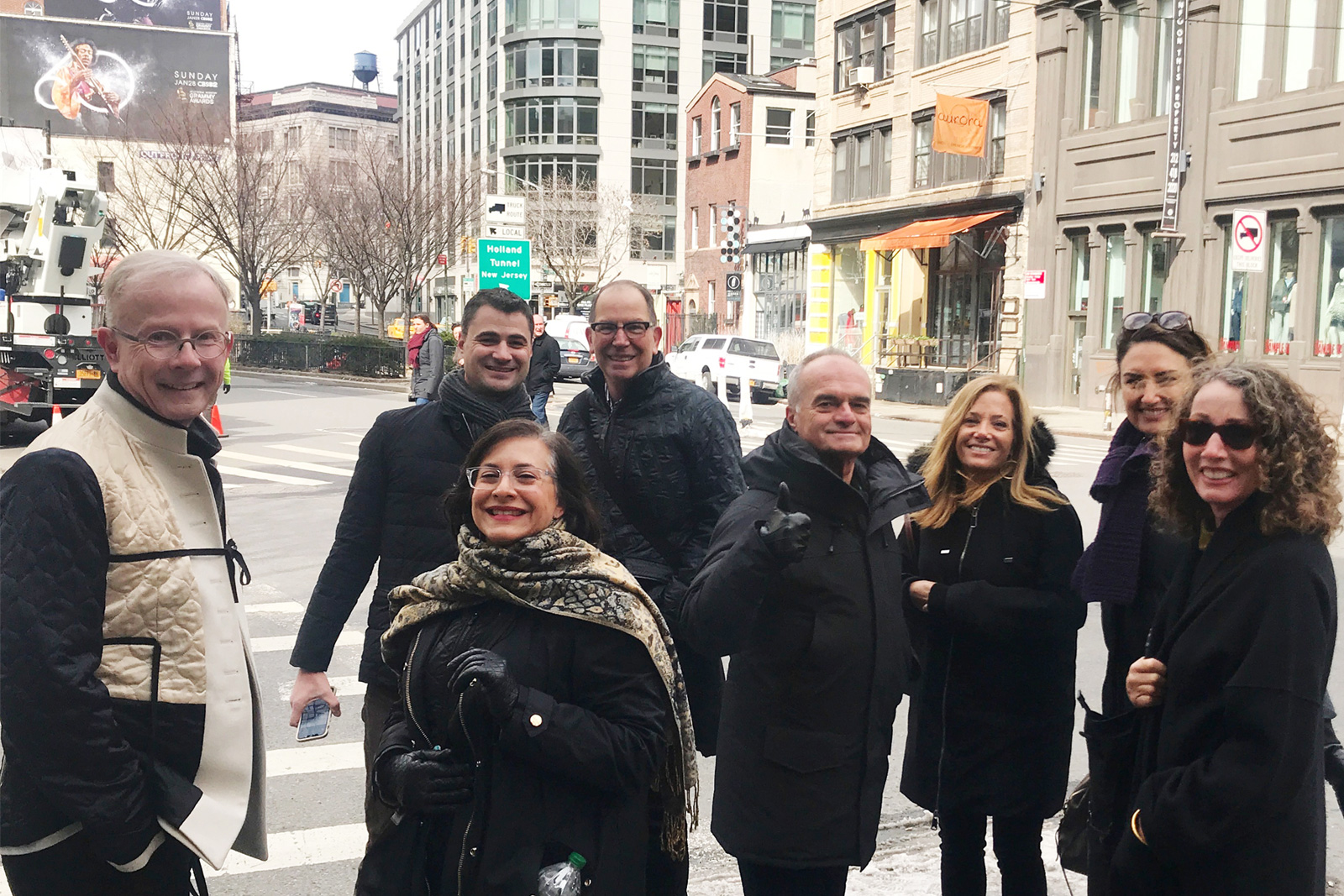 NYC Champion Trip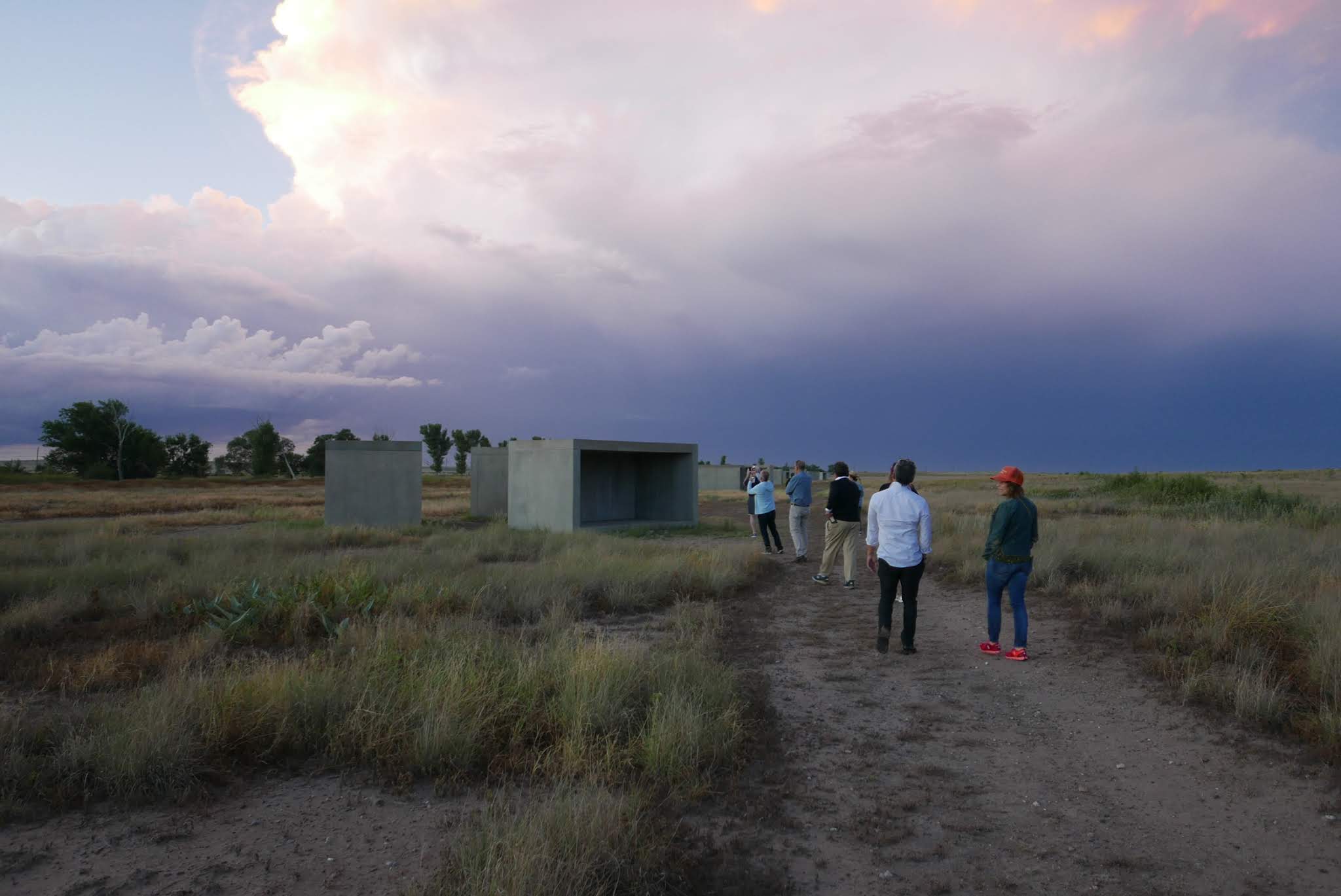 Chianti Foundation Marfa Champion Trip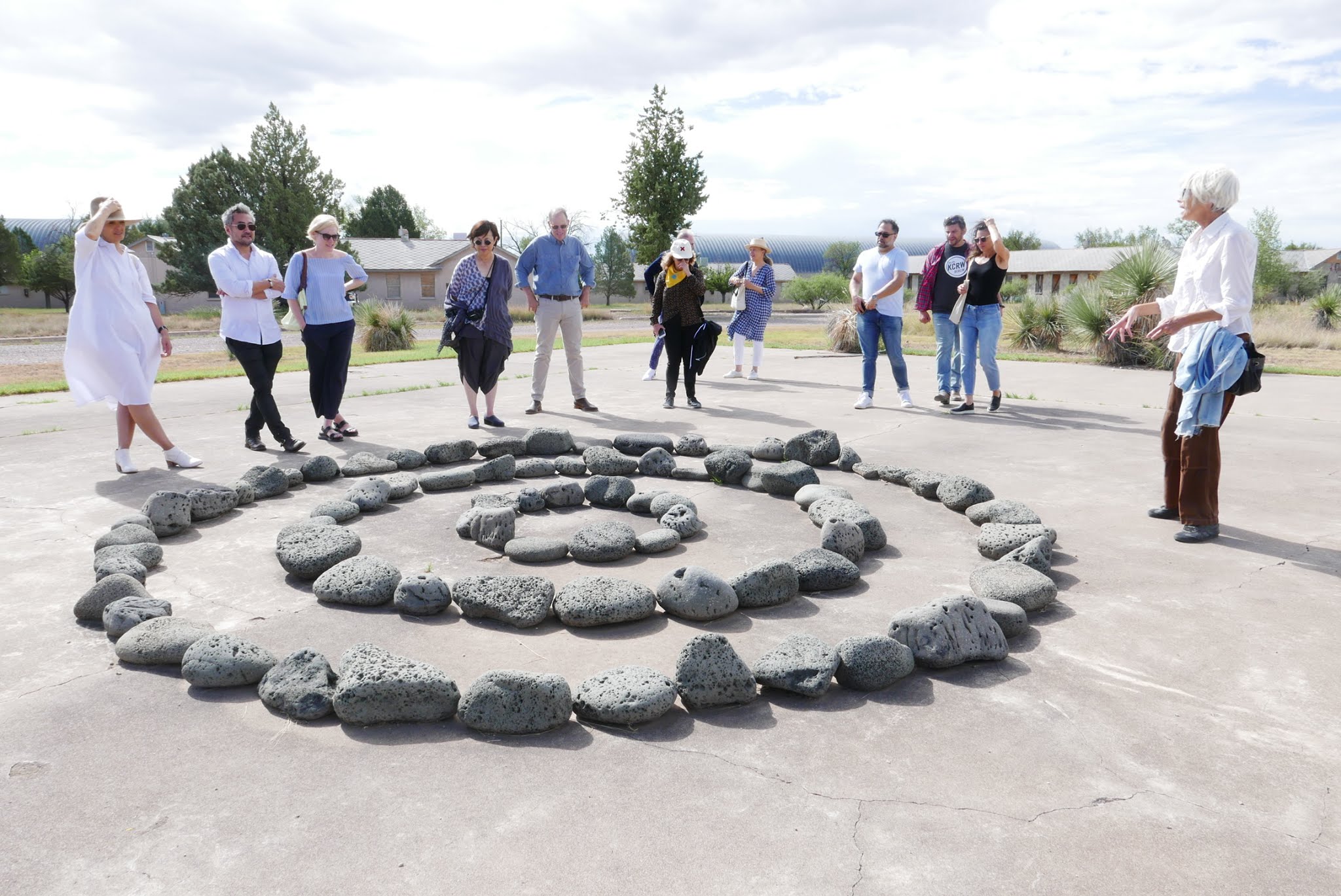 Chianti Foundation Marfa Champion Trip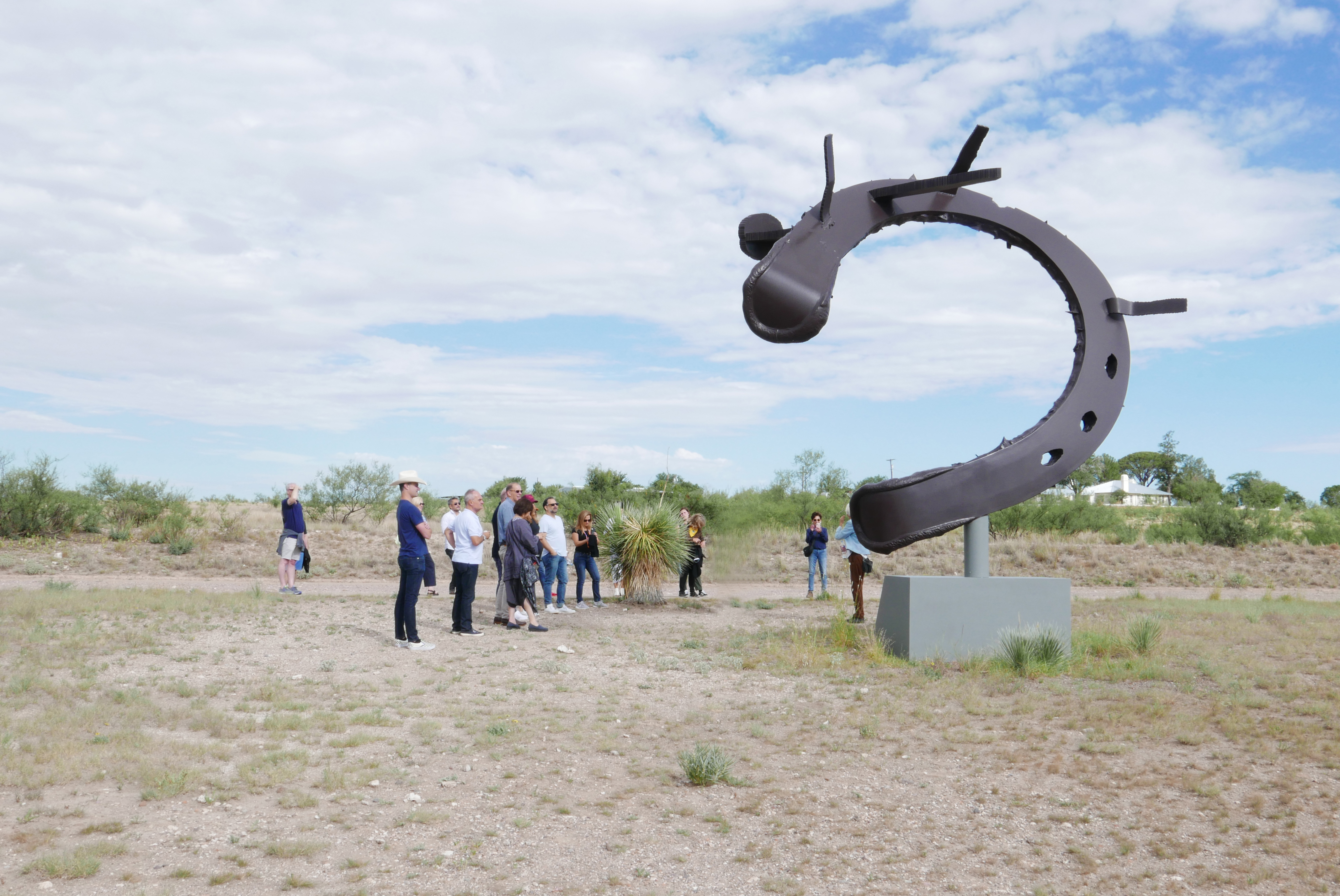 Chianti Foundation Marfa Champion Trip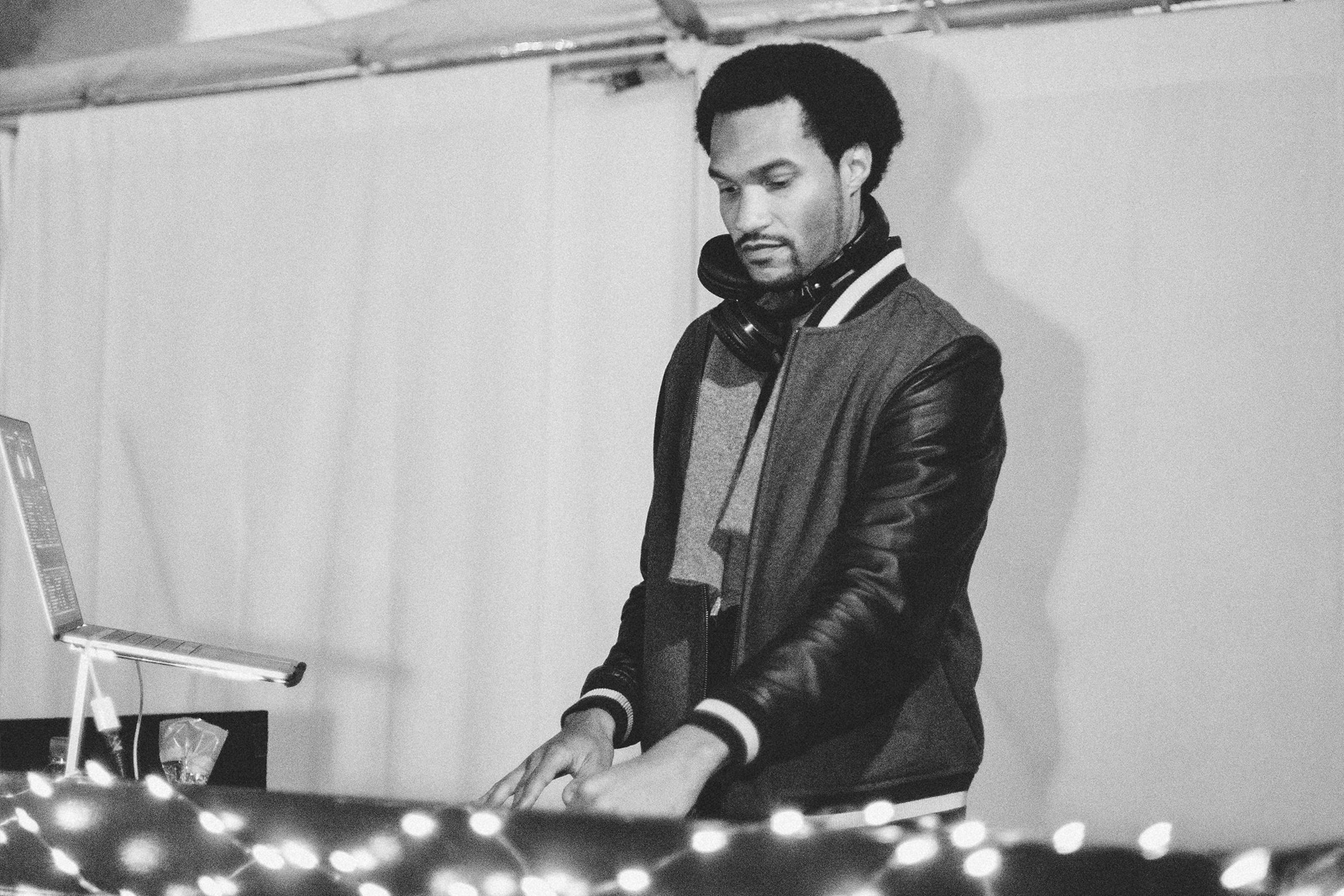 KCRW Holiday Party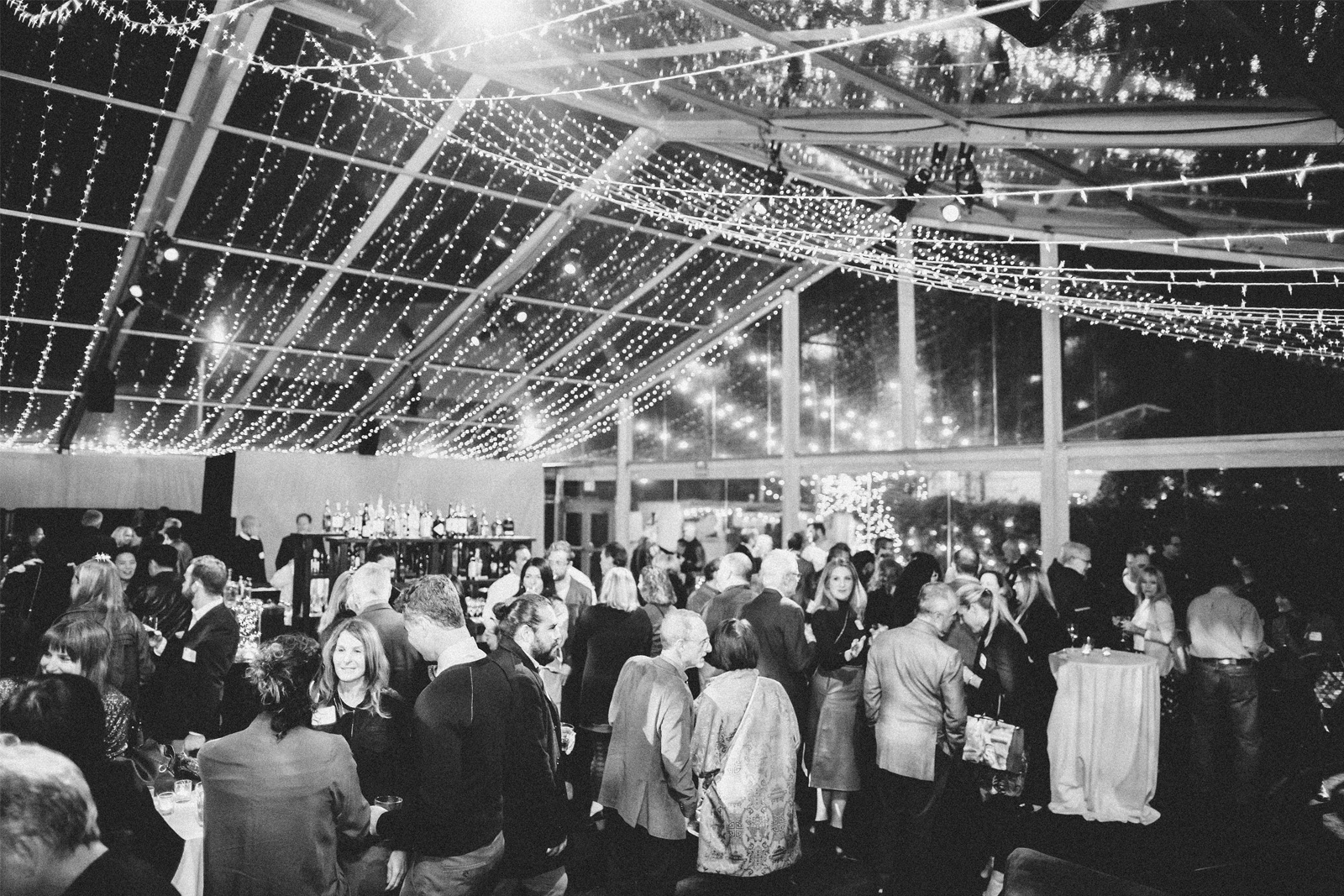 KCRW Holiday Party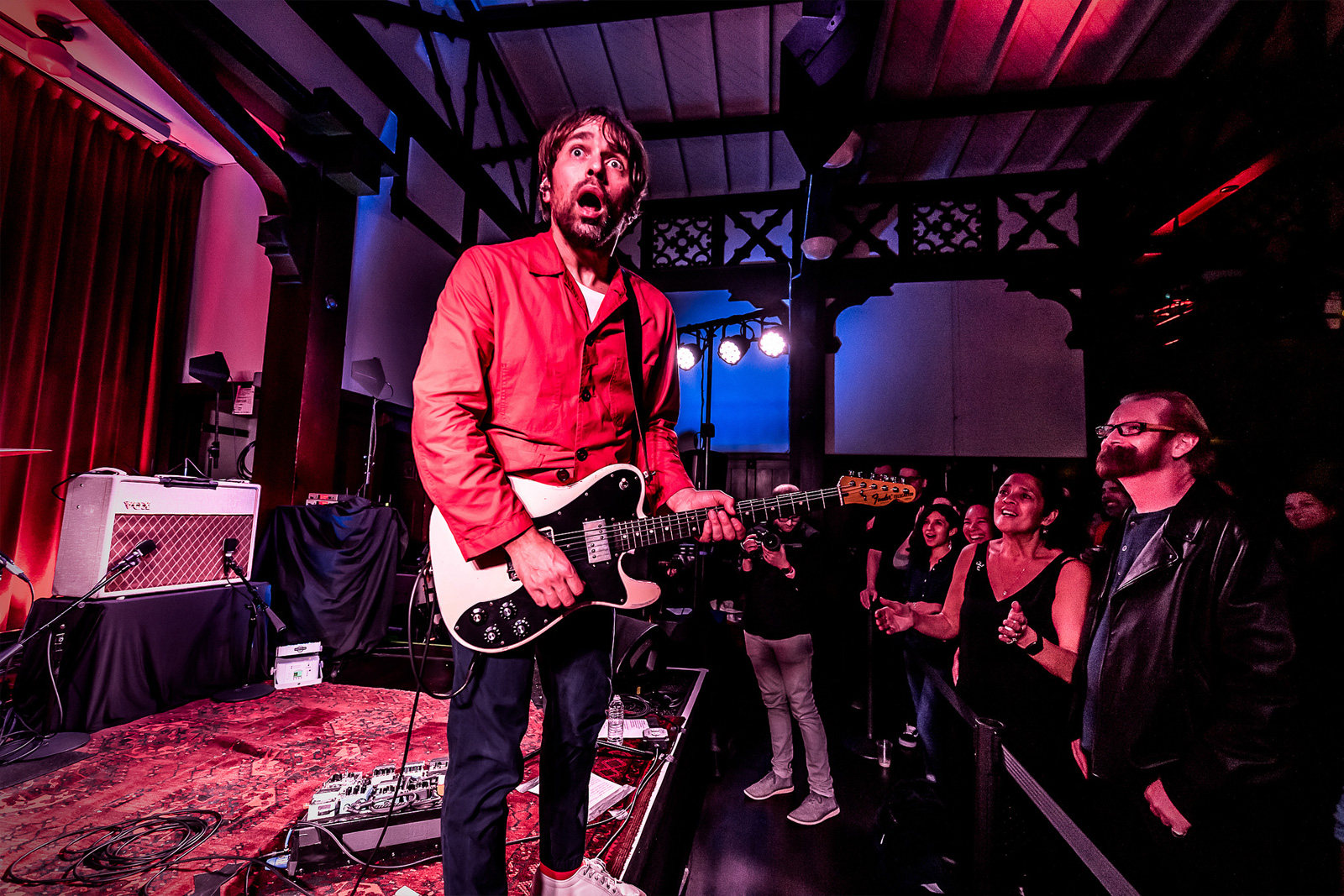 KCRW Bay Area Sessions with Peter Bjorn and John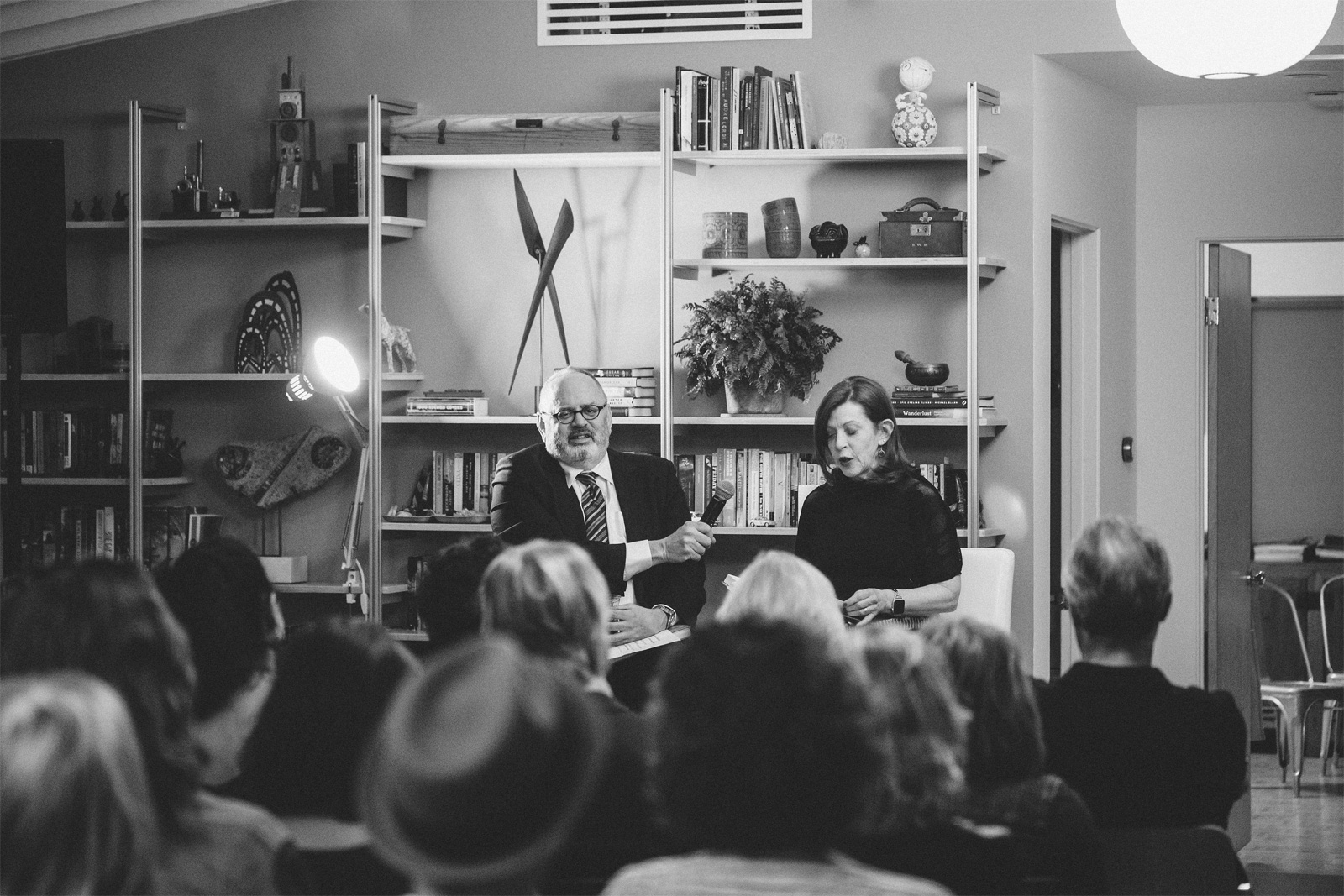 Champion Trip to Marfa, TX: Chinati Foundation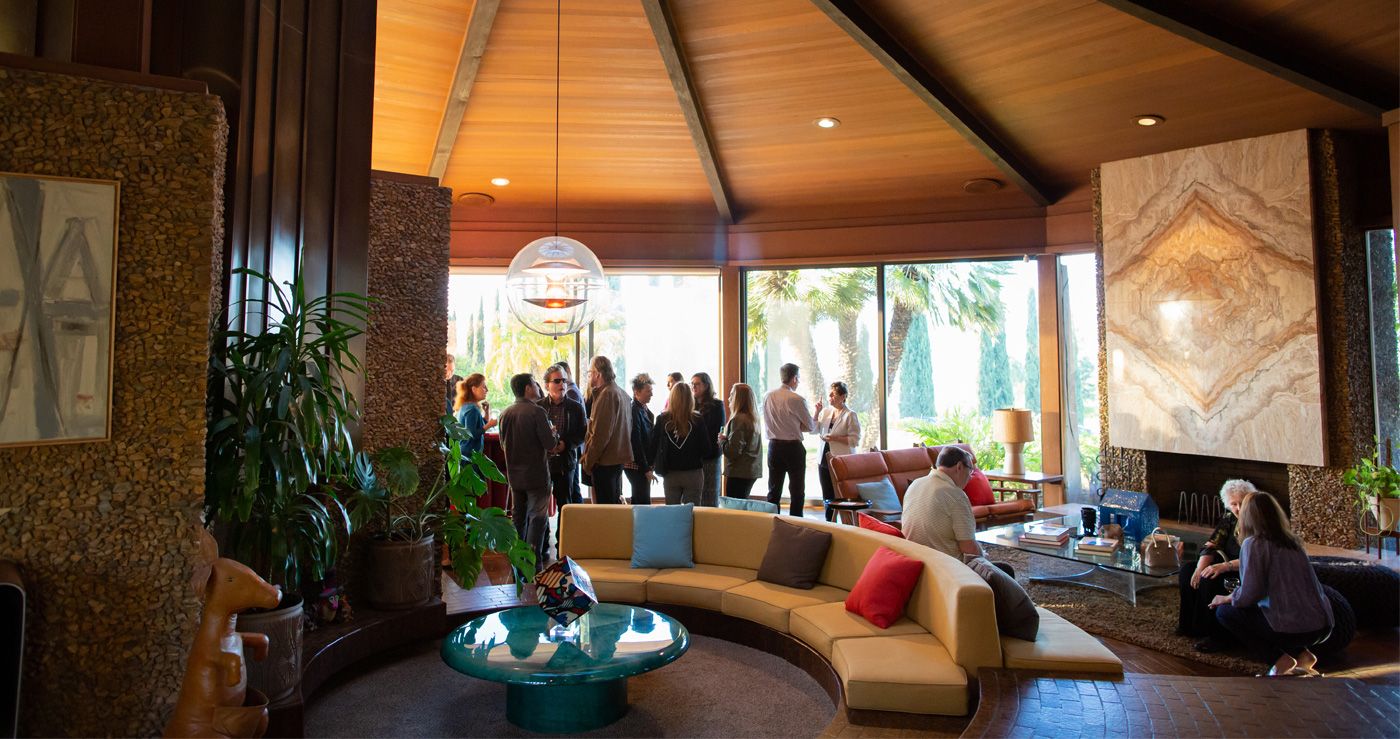 Champion Trip to Marfa, TX: Chinati Foundation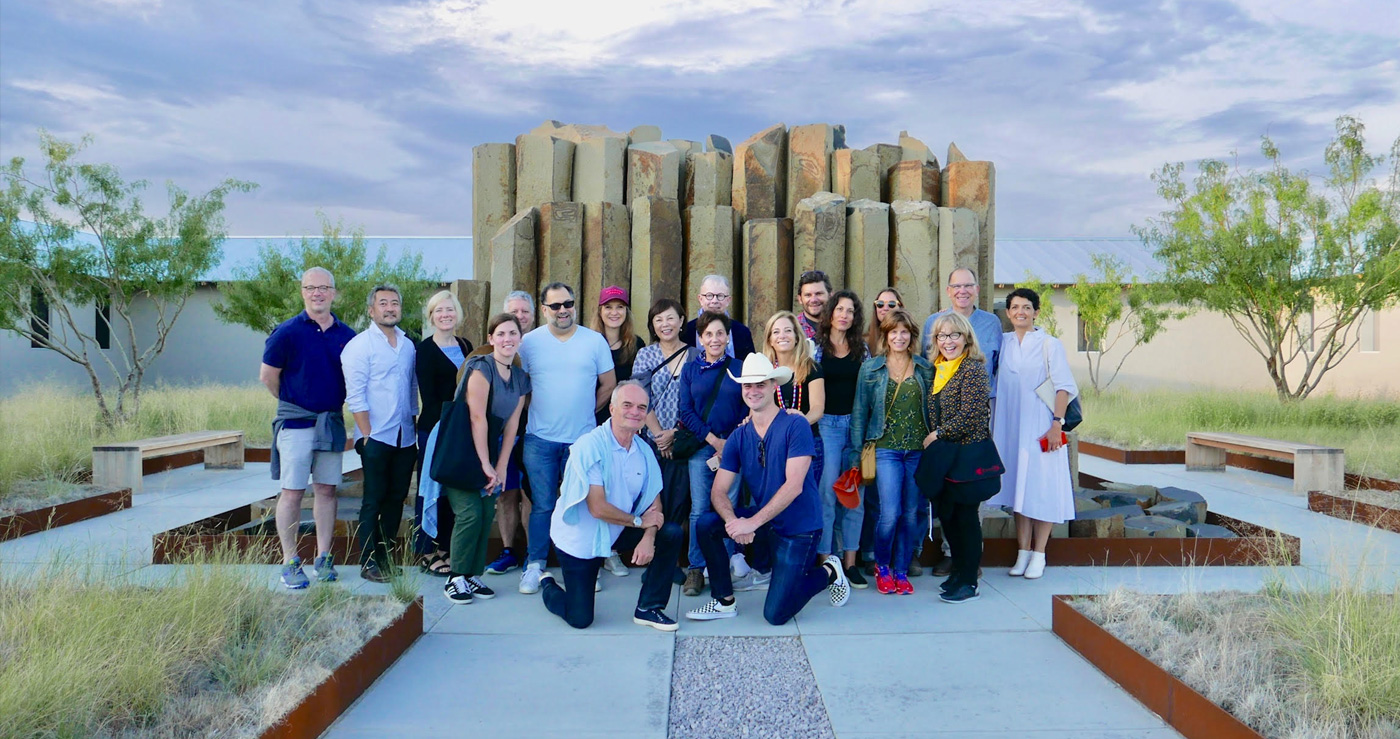 Champion Trip to Marfa, TX: Chinati Foundation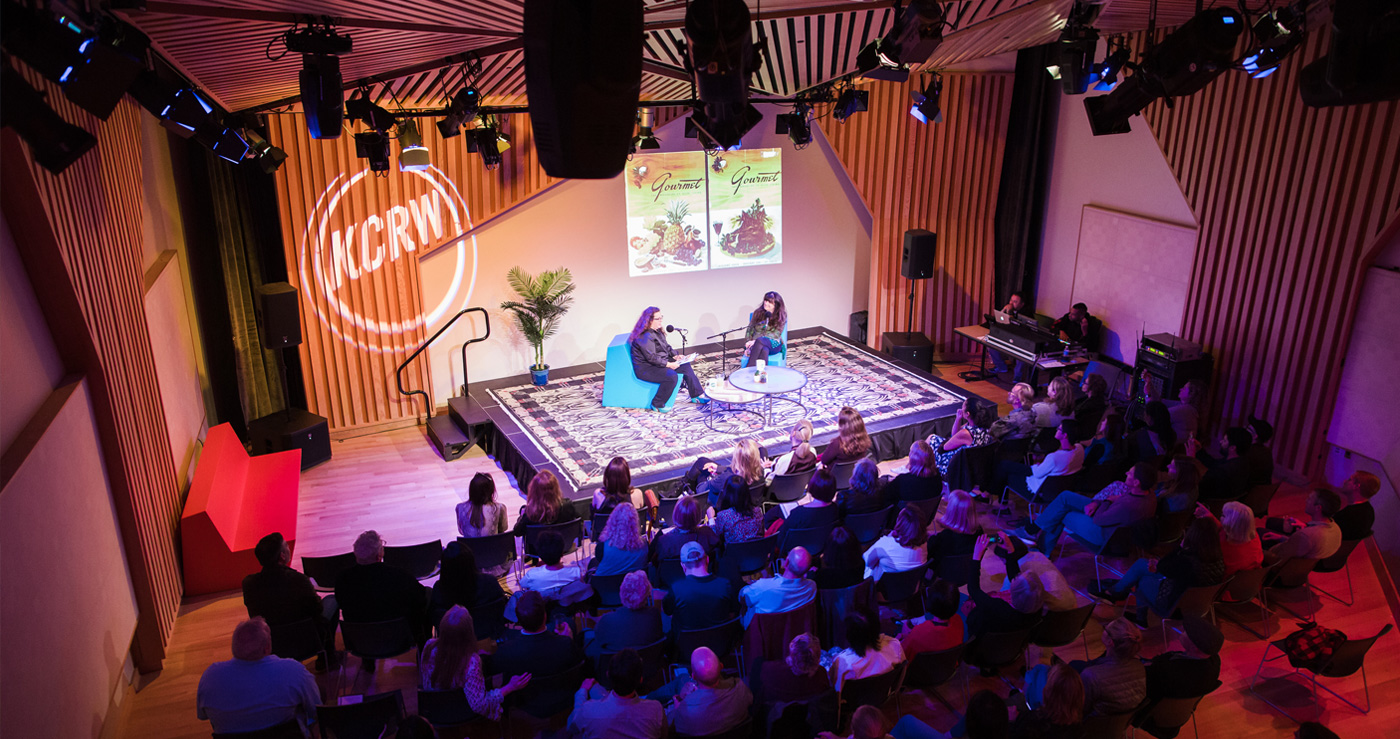 Ruth Reichl in conversation with Evan Kleiman at KCRW HQ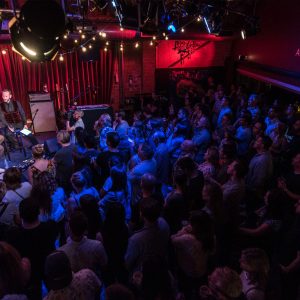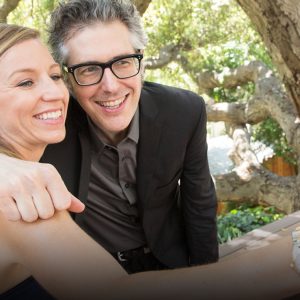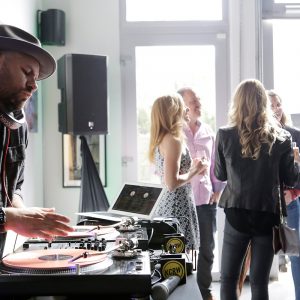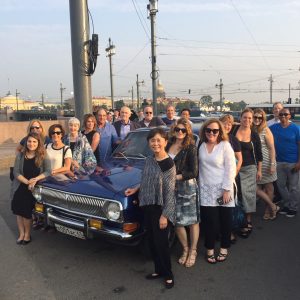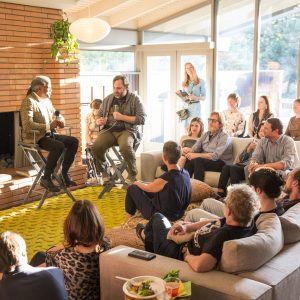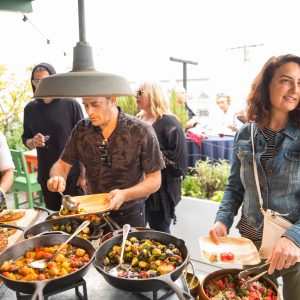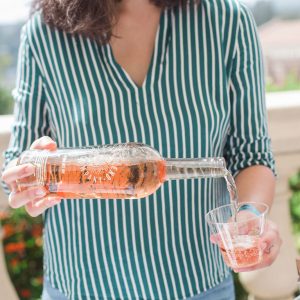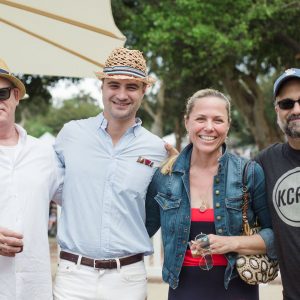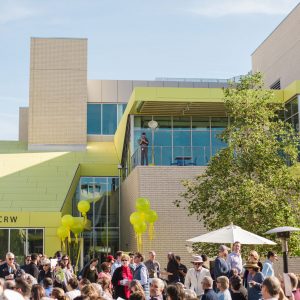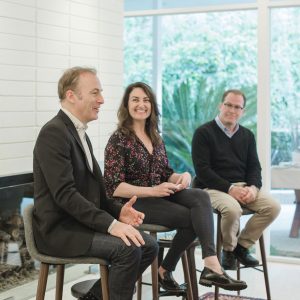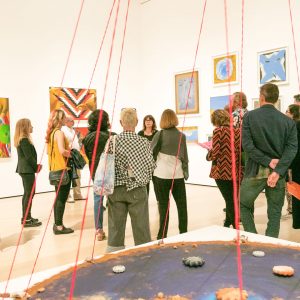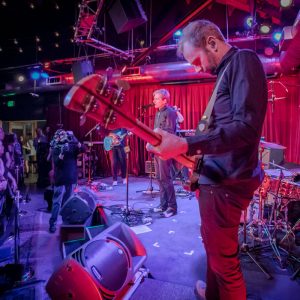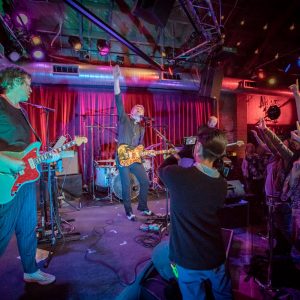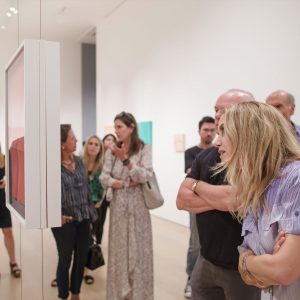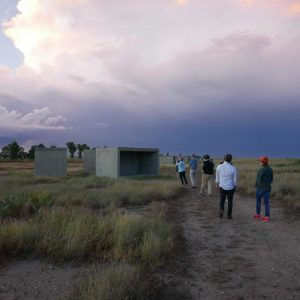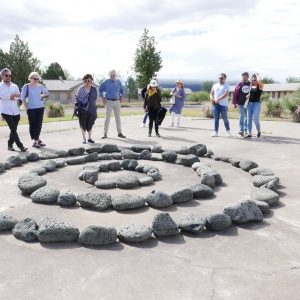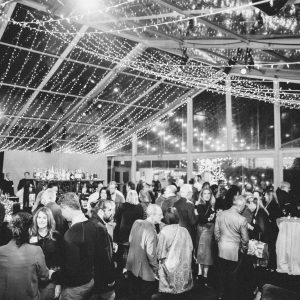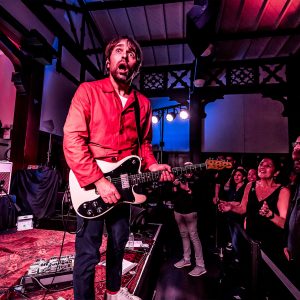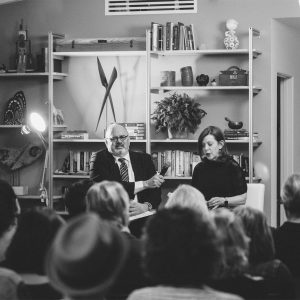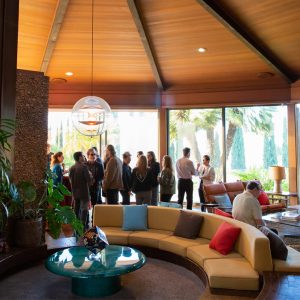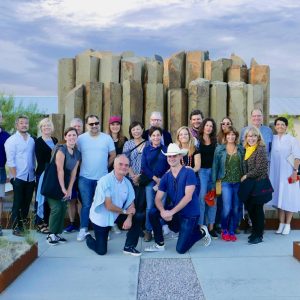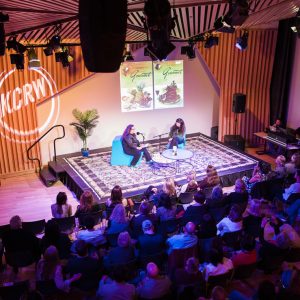 BECOME A CHAMPION AT ANY LEVEL
PLATINUM
$50,000 AND ABOVE
Benefits include:
Invitations to KCRW's Apogee Sessions, intimate performances in a private recording studio — past performers include John Legend, Moby, Norah Jones, The xx and Courtney Barnett.
Opportunities to attend KCRW's exclusive Champion Salon Series — featuring KCRW talent in conversation with their favorite leading luminaries
Exclusive domestic travel opportunities
Behind-the-scenes tour of KCRW studios
VIP access and special ticket offers to KCRW events
KCRW Fringe Benefits Card
Dedicated KCRW staff member
Your gift is 100% Tax Deductible
Benefits include:
All of the benefits of the previous level plus:
Invitation to annual President's Dinner with KCRW President Jennifer Ferro
Exclusive international travel opportunities with KCRW talent — previous destinations have included Rome, Russia, and Berlin
Invitations to our KCRW field trips — a citywide exploration of art, food, design, and culture with KCRW talent as your guide
Invitation to attend NPR's Weekend in Washington
Your gift is 100% Tax Deductible
Gold Champion benefits include:
All of the benefits of the previous levels plus:
Access to Round Table Series — intimate discussions with iconic figures hosted by KCRW talent
Opportunities for online and on-air recognition through a Membership Drive Challenge Grant
Priority invitations to Apogee Sessions
Advance Reserved seating at select KCRW and partner programs
Invitation to record a personal testimonial in support of KCRW for possible online use
Your gift is 100% Tax Deductible
Platinum Champion benefits include:
All of the benefits of the previous levels plus:
Two tickets to five KCRW partner concerts per year
Two VIP tickets to KCRW's Masquerade Ball
Two tickets to Left, Right & Center Live
Opportunity for a private lunch with KCRW Talent
Opportunity for monthly on-air recognition
Your gift is 100% Tax Deductible
Team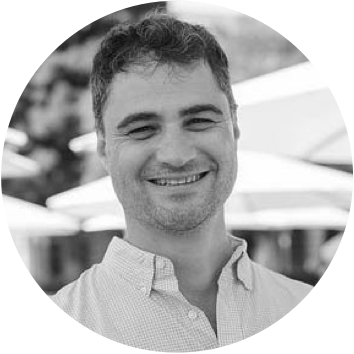 Jeremy Weinstein
Head of Development
Jeremy is Director of Development for KCRW, a National Public Radio station member. He is responsible for leading all of the fundraising efforts and crafting the organizations annual and capital campaign strategies. Before coming to KCRW, he was the Principal Consultant for a boutique Nonprofit Consulting firm. He graduated from Lafayette College and received a master's in Nonprofit Management from New School University. Prior to developing his own consulting practice he worked for the Fund for Public Schools at the New York City Department of Education under the Bloomberg Administration. Jeremy is an accomplished development professional with more than 18 years of experience in large grant and major gift solicitation, donor and institutional stewardship, and board advancement for nonprofit organizations. To date he has successfully secured and managed more than $150 million in private and government funding. Jeremy's executive level development experience is grounded in finely focused strategic planning for and implementation of requests for philanthropic support and donor cultivation. Through his professional and personal community involvement activities in Los Angeles, New York City and nationwide, he has built strong relationships in public and private sectors.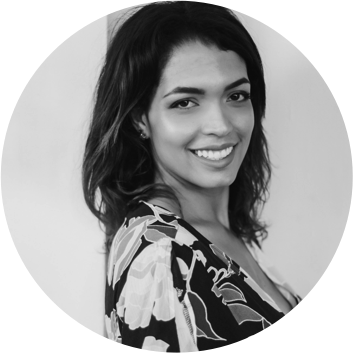 Jessica Bellamy
Individual Giving Associate
Jessica joined the team as the Individual Gifts Associate in early 2018. She works with both Guardians and Champions, coordinating gifts, outreach, database management, and details surrounding a roster of unique VIP events with the goal of fostering a deeper connection to the KCRW and Los Angeles. Prior to working in development, Jessica managed all aspects of trade agreements, strategic partnerships, and events sponsorship as the Events and Arts Partnership Coordinator at KCRW. She has a passion for public engagement and the arts and studied political science and fine arts studio painting at USC. Jessica enjoys oil painting in her studio in her spare time and has partnered creatively with companies like Google, Rachel Zoe, Pure Barre, and Hobo Bags. She has a hairless cat named Cher that she is grooming for fame in the hopes that she will one day pay the bills.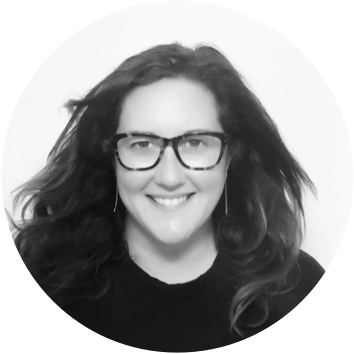 Alex Couri
Director of Individual Giving & Special Events

Alex graduated from Washington University in St. Louis and earned her Master of Arts from SUNY Stony Brook in Art History and Criticism. As the Individual Gifts Officer at KCRW, Alex manages the Champion major donor program, creating and executing a wide range of donor events as well as fostering deeper connections with donors. Prior to this role, Alex began her career in the art world in Los Angeles, working at art galleries before managing the Art Los Angeles Contemporary art fair for six years. During that time she also spearheaded numerous non-profit art auctions for Equality California and The Rema Hort Mann Foundation. This, in addition, to developing the VIP program of events at the art fair fostered her interest in non-profit development and donor relations. KCRW has allowed her to utilize her background in the art world to develop arts & culture events for KCRW's major donors. Her free time is spent catering to the complex personalities of her two chihuahuas, Lulu and Zola.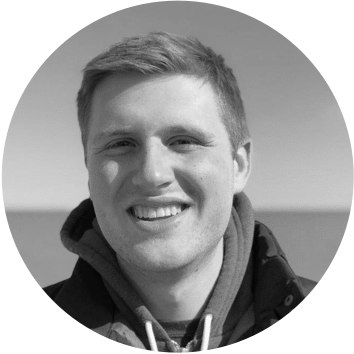 Austin Frank
Institutional Giving Associate
Austin earned his BA from Washington & Lee University in 2017 and will graduate from USC's Price School of Public Policy in 2019 with his Master of Public Administration. Austin joined the KCRW team in February 2018 as a Development Intern and was brought on full-time in June 2018. As Institutional Giving Associate, Austin drafts grant proposals, reports to current funders, and stewards many of KCRW's grant-funded initiatives. When he's not at KCRW, Austin is generally immersed in schoolwork, but also loves all things Star Wars, improving his skills as a drummer, and bettering his abilities as a coffee snob.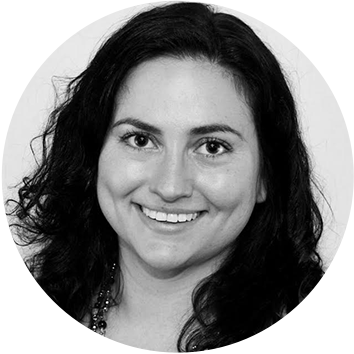 Melissa Wolfish
Institutional Giving Manager
Melissa joined KCRW in September 2018 as Institutional Giving Manager, and she is thrilled to be part of such a vibrant organization that combines her passions for the arts, education, community engagement, and media. Melissa received her Bachelor of Arts from Oberlin College and and her Master of Education from Harvard's Graduate School of Education. As Institutional Giving Manager, Melissa is expanding KCRW's institutional giving portfolio comprised of foundation, corporate, and government funders. Prior to joining the KCRW team, she served as Foundation and Corporate Relations Manager at Wayfinder Family Services and Development Officer at The Posse Foundation. In her free time, Melissa enjoys attending theater and musical performances, exploring quirky landmarks and tourist attractions throughout California (ask her about Ostrichland USA!), and taking silly photos of her family's pup, Baby Llama (yes, that is his actual name).