There has never been a better time for documentary film (see my post "2012: A Banner Crop of Docs!"). There are more of them and more places to see them then ever; they're more diverse and interesting than ever, and as films, they have never been better.
But I was complaining to a friend this weekend that even during this renaissance, many documentary filmmakers are still mired in a kind of polemic ghetto, earnestly trying to save the world and, in their earnestness, preaching only to the converted.
Which made me think of "The Light In Her Eyes," a wonderful doc that challenges your assumptions and makes you think hard about what you believe. This is documentary filmmaking at its best.
It's the story of a conservative Syrian woman who runs a madrassa for girls. As you watch the movie, you can feel your your biases settle into their comfortable place – in a way, she represents everything we fear and misunderstand about the Islamic world. Why would she want to inculcate these beautiful girls in a tradition that will only be used against them, to subjugate them and restrict their possibilities?
But then you begin to understand that she insists girls learn the Koran (they memorize it by the time they're in their teens) as true feminine empowerment. She believes every word of it, but she also knows her male dominated society often misinterprets and even fabricates the text when it is convenient to keep women in their place. To know the law is to have the power against that kind of misogyny.
So, is she an "Islamic Fundamentalist?" A "feminist?" "The Light In Her Eyes" doesn't tell you, but it demands that you reexamine these overused words and your attitudes about them. And that's when I feel like docs are the most meaningful; as conversation starters, not suppliers of answers.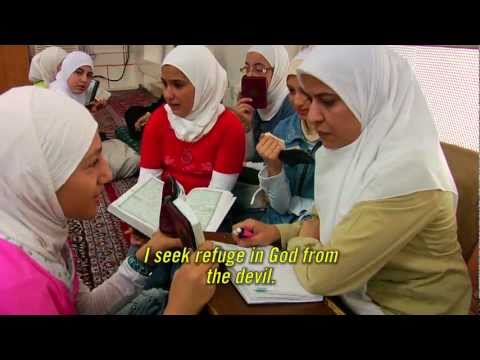 Find out about screenings HERE. Buy the DVD HERE.