Articles tagged with
matthew biancaniello
Your weekly guide to the farmers' market from Good Food.
Whether you are pro-nog, or anti-nog, everyone has an opinion.
Evan Kleiman and Russ Parsons of the L.A. Times guide you through the year's most important year.
Matthew Biancaniello is well known in Los Angeles for his seasonal cocktails. His bar arsenal includes bottles of stinging nettle infused Pisco, tequila infused with seaweed and guavas and mushroom scented bourbon. This Thanksgiving, he suggests a farmers market infusion of Hachiya persimmons and Dolin Blanc vermouth. The preparation is simple – but the ingredients need a week to infuse, so start now!
Everyone knows that Texans are serious about their barbecue, so we asked Texas Monthly BBQ Editor Daniel Vaughn to explain the regional differences within the state's most famous delicacy. If flying to Texas isn't an option, Jonathan Gold recommends Bludso's Bar & Cue as a good spot for Texas-style brisket in Los Angeles. For those who plan to spend Father's Day over the grill, Bruce Aidells explains how to read the meat packaging in your local supermarket and hot dog enthusiast Bruce Kraig shares a history of wieners, franks and dogs. Plus, journalist Spencer Jakab details the race for the world's hottest pepper.
Make liqueur from the green walnuts at the farmer's market.
Cinco de Mayo is just days away and this year we're pulling out all the stops. Throw away your Rose's lime juice and get yourself to the farmers market – cocktail chef Matthew Biancaniello has a market-inspired margarita that will knock your cowboy boots off. He calls it "The Whole Enchilada" margarita. Watch the video to find out why.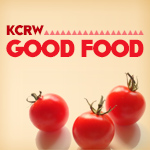 Hanukkah begins this weekend and bakery owner Dan Messinger is celebrating with sufganiyot, or jelly doughnuts. Comedian Seth Front shares his Jewish Deli Zodiac with us; instead of the Year of the Ox he celebrates the Year of the Lox. Independent Producer Sonata Lee Narcisse discovers Cambodian food in Long Beach and Peruvian born chef Ricardo Zarate shares the flavors of his homeland. Plus, Chef …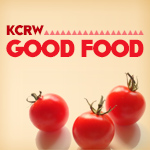 This week on the Market Report cocktail chef for hire Matt Biancaniello shakes up a mushroom spiked Umami Milkshake for Laura Avery. More like an eggnog than a milkshake, Biancaniello uses shitake infused bourbon, chanterelle infused cream, a bit of agave and an egg from Maggie's Farm in this frothy concoction. And if that isn't rich enough for your taste he shaves dark chocolate …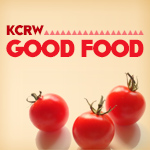 Deep fried, wrapped in bacon or on a stick – Good Food Producer Gillian Ferguson interviews Chicken Charlie, Mike Peterson and Dominic Palmieri about the best and most extreme eats on offer at this year's OC Fair. Speaking of extreme eats, Jonathan Gold tries the alpaca burger at Mo Chica in Downtown LA. Meet Besha Rodell, the new restaurant critic for the LA Weekly …