Articles tagged with
lesley balla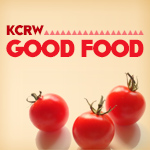 Do you prefer creamy or crunchy peanut butter? Author Jon Krampner details the history of America's favorite spread. The new year ushered in several new food policies. Marion Nestle discusses the long-awaited FDA guidelines and Arianne Lotti explains the Farm Bill extension that was passed during the Fiscal Cliff negotiations. Jonathan Gold enjoys the Wuhan specialty of "bullfrog dry pot" in the San Gabriel …
It sure is nice to finally start getting into the holiday spirit. No, I'm not a late Christmastime bloomer. I'm talking about National Irish Coffee Week (this week) and the upcoming National Hot Buttered Rum Day on January 17.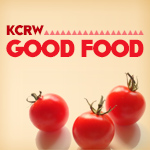 Lesley Balla is a food writer for Angeleno Magazine and she also writes her own food blog at Chowballa.com. This week on Good Food she talks to Evan about Angeleno Magazine's 2012 Restaurant Awards. The winners are below:
Best New Chef: Josef Centeno of Baco Mercat
Best New Dish: Smokey Fried Chicken at Plan Check Kitchen + Bar
Best New Restaurant: Tar & Roses
Best New Hidden Gem: …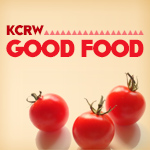 Chef Marcus Samuelsson shares his extraordinary journey to becoming a professional chef. Summer corn is on Pastry Chefs Zoe Nathan and Shiho Yoshikawa's summer menus in the form of Fresh Corn Cake and Corn Ice Cream and farmer Scott Peacock showcases his many varieties of eggplant at the Santa Monica Farmers Market. Willy Blackmore takes us on an eating tour of the new Expo …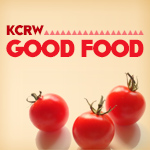 Lesley Balla is a food writer for Angeleno Magazine and she has her own blog Chowballa.com. She has noticed a new trend in the LA dining scene. Oysters! Hear her discuss where to get the best oysters in LA in this outtake and listen to her interview with Evan about the 2012 Angeleno Magazine Restaurant awards tomorrow on Good Food.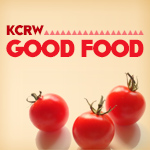 Temperatures are up and the weather is gorgeous.  All across the station, we're talking summer.  Good Food asked Los Angeles' top food writers, critics and bloggers like Jonathan Gold, Elina Shatkin, Lesley Barger Suter, Lesley Balla, Dana Goodyear, Josh Lurie and more where they like to dine outside and what they order.  Here is what they said along an interactive map:
View LA's Food Writer & …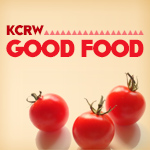 View Lesley Balla's Hollywood Bowl Picnic Suggestions in a larger map
This week on Good Food, Lesley Balla of Chowballa pays us a visit.  As always, she's armed with loads of great suggestions.  This time, she's getting ready for the season of concerts at the Hollywood Bowl.  Click "more" for her complete list…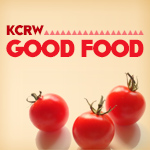 On tomorrow's show, Lesley Balla of ChowBalla.com runs down a list of great burger places, including East-coast chain Five Guys and Umami Burger.  Where are your favorite burger places?  Does In-N-Out still reign supreme?
Keep reading for Lesley's full list…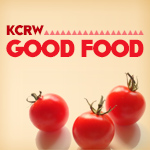 This week on Good Food, Evan and Lesley Balla talked about Monkey Bread and Popovers.  I love popovers – especially warm, with butter and jam.  This is Alton Brown's recipe… And in case you're so inclined, this is what a popover pan looks like…
Alton Brown's Popovers
Note: The key to making great popovers is having the eggs and milk at room temperature.
1 Tablespoon unsalted butter, …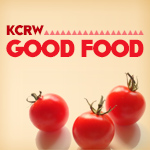 Lesley Balla, Los Angeles Editor at TastingTable.com and a regular guest on Good Food, recently featured a collaboration between Tasting Table and Whole Foods Market.  Whole Planet Foundation is engaged in a campaign to support microlenders in 18 countries and empower impoverished people to create or develop their own sources of income.  The goal is to raise $1.5 million and assist as many as …