Articles tagged with
Eric Greenspan
What should you have the morning after Yom Kippur? Eric Greenspan, chef/owner of Greespan's Grilled Cheese and his new Maré seafood restaurant, shares a special recipe for what he calls "Jewsagna." It's a tongue-in-cheek variation on lasagna made of smoked salmon that he prepares the night before to break the Yom Kippur fast.

Try this award-winning grilled cheese sandwich from Chef Eric Greenspan.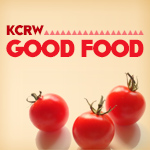 PIE-A-DAY #56
This recipe comes to us from Eric Greenspan, one of the judges for this year's 3rd Annual Good Food Pie Contest and Chef at The Foundry on Melrose.
Keep reading for the recipe…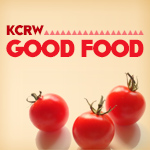 Tomorrow officially begins KCRW's Summer of Pie.  For the next 3-and-a-half months, we'll be posting about pie every single day.  Evan's been baking like crazy lately and we're starting get recipes in from some of our favorite chefs and writers.  A shortcut to all of our Pie-a-Day blog posts is here.  Here are some things you need to know:
The 3rd Annual Good Food Pie …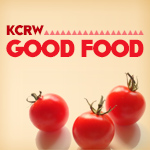 **UPDATED WITH ADDITIONAL JUDGES**
Evan and I have just begun the arduous — and entertaining — task of organizing our 3rd Annual Pie Contest, to be held September 18 at LACMA.  We're working with LACMA to plan some fun activities for the families (yes, get your kids pie-ready!), and, we're thrilled to announce the first round of judges.
Jonathan Gold (Pulitzer Prize winner from the LA …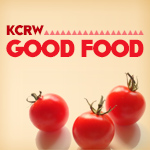 On Tuesday night, DineLA held the final round in their Quickfire series.  Four chefs had won a series of challenges and now they were all gathered at Wolfgang Puck Bar & Grill for the finals.  And the twist?  They were to make pastry.  The previous week, I judged the taco competition, which Eric Greenspan of the Foundry won.  This time they pulled out the …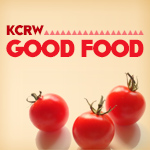 Join us for the first in our Happy Hour series this Thursday, October 7 at 7 pm at The Foundry on Melrose.  Chef Eric Greenspan is offering half price grilled cheese and $1 off glasses of wine. Come hang out with other Evan and other Good Food listeners.
We'll be doing this on the first Wednesday or Thursday of every month.  Let us know where …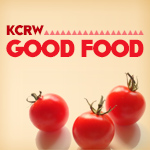 Last night I judged my first food event – DineLA's Quickfire Challenge featuring Chef Eric Greenspan (The Foundry) and Chef Akasha Richmond (Akasha).  The two chefs were to make tacos featuring a "secret ingredient" presented by Jimmy Shaw of Loteria Grill, which hosted the event.
I honestly had no idea what to expect… and I was blown away.  The secret ingredient turned out to be …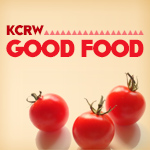 Chef Eric Greenspan is a lot of things – he's loud for one.  When he came into our studio the other day we realized that endless mic adjustments didn't do anything – he's just loud.  He's also wickedly funny.   It was one of those interviews that started with one thing (his kugel, which he now has on his menu at The Foundry) and ended …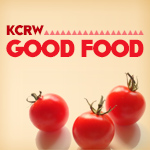 On Thursday I'm going to be judging a taco quickfire challenge featuring Eric Greenspan and Akasha Richmond at Loteria Grill.  Do Eric and Akasha have any business making tacos in Jimmy Shaw's kitchen?  We'll see on Thursday.  I hope you'll stop by to check it out.
Where: Loteria Grill, 6627 Hollywood Boulevard
When: Thursday, September 30 from 5-7 pm
What: Taco Quick Fire Challenge featuring Eric Greenspan …