Tomatoes
Scott was so busy this year dealing with the national expansion of Tomatomania that we missed our traditional on-air pre-planting conversation with him.   So he kindly consented to participate in a Q and A for us.
How many Tomatomania events do you have now in Southern California?
We'll have 9 scheduled events in SoCal this year, and a couple surprise pop ups this year too …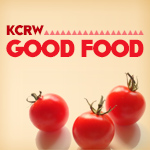 Without a doubt my favorite way to prepare many vegetables is to oil braise them, in extra virgin olive oil, of course.  The method is used all over the mediterranean,  especially in Turkey where the oil itself (as well as the whole category of things braised in it) are called zeytinagli.  Vegetables braised in oil with tomatoes or herbs and aromatics like onion have a …
Pie-A-Day #25
Continuing my desire to make pie out of whatever I have in the refrigerator and my taste for mixing savory and sweet, I give you this mashup slab pie.  What is a slab pie?  It's simply your current favorite pie dough rolled out into a rectangle and put on a cookie sheet.
I made my all purpose Ratio Dough recipe using all butter.  I …
I know you're lazy today but really it'll be worth it to get in gear and run over to Tapia Brothers Farm Stand in Encino for Tomatomania.
A tiny effort now will yield staggering deliciousness all summer long.  And inspiration.  Let's not forget about the importance of inspiration to keep us content to cook each day.  I love color.  It's why I knit.  Those fibers …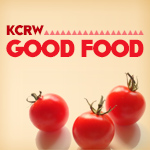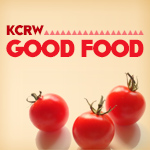 For anyone interested in a pre-carmeggedon excursion, I'll be judging Preserves at the Orange County Fair on Friday at 1pm in area 38.  There are a zillion activities at the fair and, of course, a full complement of every fried food imaginable.  It will be my first time judging preserves and I'm looking forward to it and have some dread about getting ill in …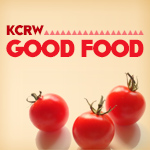 Many of us here in SoCal struggle with growing tomatoes.  Inconsistent temperatures, nighttime humidity and poor gardening practices all conspire to give us blight and sometimes, just bad luck.  So I'm really delighted this year to already have some beauties to eat and can.  I contribute my success to my innovative "technique" of double stacking bottomless paper pots onto already large containers, giving the …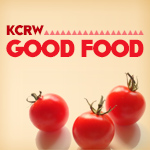 I came home yesterday afternoon to find a cluster of these bugs on my Sun Gold tomato plant.  Does anyone know what this is?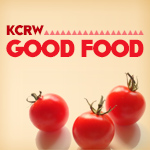 Harriet Ells is Good Food's Supervising Producer.
Back at the end of March, I started this tomato odyssey.  After two years of failed attempts, I decided to get serious.  I bought the seedlings, planted them, watered them and now they are producing!  I actually have tomatoes.  Scott Daigre, my "tomato tutor" came over the other day and checked on my progress.  Here are some notes …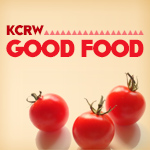 I confess to being a very lazy gardener.  Well maybe not lazy but distracted and often not able to devote the time to create beautiful solutions in the garden.  But I want the food, as much as possible and close by, so I don't have to shop every time I want to cook.
So when it came to planting this season's offerings from Tomatomania I …