Meats
This week on the show, Evan talks with Roy Choi, the chef behind the Kogi Taco Truck and Chego. He's heading a new campaign for Hormel Foods promoting SPAM.
A few days ago in the middle of a conversation with Roy Choi about Spam (yes Spam) Roy made the point that Spam is one of those foods that's very "inside" particular cultural communities. "Inside", like when people next to you start talking in complete minutiae about a subject that you know nothing about and all of a sudden you find yourself on the outside…
Sunday, May 5th is not just Cinco de Mayo. This year, it's also Greek Easter. Cookbook author Diane Kochilas shares her recipe for the traditional Easter lamb soup which is "made apologetically of every manner of offal".
Sometimes large dried beans never manage to get that soft creamy center you want in a bean. Unless you cook them in a pressure cooker.  Instead of soaking and cooking for hours, in a fraction of the time you get a perfectly hydrated, tender bean. My recommendation is to find a pressure cooker cookbook you like and use it as a guide. Through trial …
This week on the show, Evan talks with Michael Romano, President of Culinary Development at Union Square Hospitality Group. Along with partner Danny Meyer, co-author Karen Stabiner, and the staff at his restaurants, he produced the book Family Table: Staff Meals from Our Restaurants to Your Home.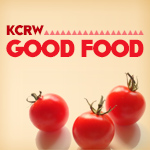 When I was teaching a Passover Cooking Class last week I realized how even the simplest of tips can push your pot roast from just okay (or even barely edible) to excellent.  Take a look at this video I did a couple years ago for The Jewish Federation to get an idea of how easy it really is.  Hint:  It's all about the vinegar-sugar …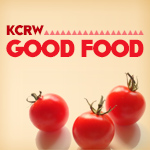 Melissa Hamilton and Christopher Hirsheimer bring years of writing for, editing, and even founding prestigious food publications to their Canal House project in Delawarepasta, where they eat, recipe test, and write. They've written a series of Canal House cookbooks; their latest, based on their popular lunch blog, is called Canal House Cooks Every Day.
They speak with Evan this week on the show, and …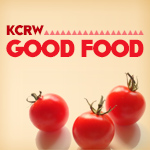 Like many of us, I'm a champ in the kitchen as long as I stay in my preferred wheelhouse of Italian + other Mediterranean cuisines. OK, maybe I can dabble in Indian food, but take me to Asia and I feel all wrong handed and left footed.  I end up reading simple instructions over and over, thinking the whole time "this just feels so …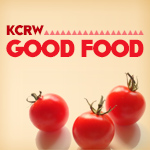 This week on Good Food, Evan talks with Linda Lau Anusasananan, whose The Hakka Cookbook explores the cuisine of the Chinese Hakka minority. Pushed from their land centuries ago because of war and famine, today Hakka live all over the world, from China to India to the Caribbean.
Anusasananan's book surveys dishes from throughout the Hakka diaspora. Her recipe for Stuffed Tofu Triangles comes from …
This Saturday on Good Food BBQ Master Adam Perry Lang shares his techniques for cooking a flawless Thanksgiving turkey on the grill. He says anyone can achieve a moist, perfectly grilled bird no matter what kind of grill you have in your backyard. The key is indirect heat. Click on the link below to listen to the entire uncut interview which includes his technique …