Products
We all complain we don't have time to cook.
But is eating itself too time-consuming? Would you be willing to give up solid food to make your life easier, and maybe even save the planet?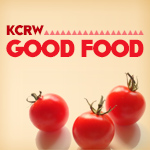 In the spirit of the holiday round up, here is a list of gift ideas for the…dare I say?…foodie in your life. This list includes something for every budget and every type of food geek from the hobby molecular gastronomist to the food lover who is more apt to store booze in the pantry then artisinal flours. Here are my top 12 for 2012….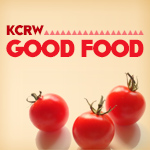 As contestants lined up on Sunday to enter their pies in the Third Annual Good Food Pie Contest, I noticed some very interesting pie-transport ideas.  One fellow had his pie nestled in a bed of newspaper in a USPS box while another woman balanced two pies precariously on a sheet tray, but the majority of contestants had fancy containers, baskets and totes specifically made …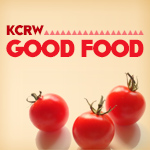 For anyone interested in a pre-carmeggedon excursion, I'll be judging Preserves at the Orange County Fair on Friday at 1pm in area 38.  There are a zillion activities at the fair and, of course, a full complement of every fried food imaginable.  It will be my first time judging preserves and I'm looking forward to it and have some dread about getting ill in …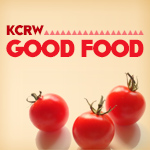 After Lesley Bargar Suter talked about Mother Dough, I just had to go. On the way from my car to the restaurant, I ducked into a shop selling all kinds of trinkets, books, and doo-dads. From fetishes to mystical rituals, Japanese anime to cupcake-love, this store had everything! Including flavored lip balm: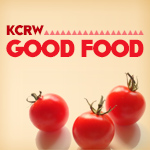 Deep End Diner and Good Food contributor Eddie Lin headed to Rancho Cucamonga to the Honeyville store to find out what he needed to get for his survival kit.  Living in California, you have to be ready if disaster strikes.  At the store – which he said looks like a giant convenience store – he spoke to Johnny Ferry.  Johnny says that when food …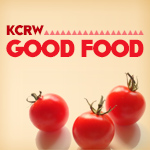 Visit their ingredients of course!  Monday a group of about 40 of us trekked out the 60 fwy to Ontario to meet Dan Drake and his lovely bevy of ladies and gentlemen at Drake's Goat Farm.  Dan currently sells to restaurants through LA Specialty.  Jen from LA Speciality organized the visit for us.
Starting in June Drake will be at the Sunday Santa Monica Market. …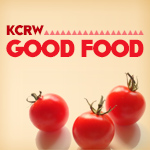 If like me, you've fallen down the rabbit hole which is Angry Birds you've found that your kitchen time has been reduced in proportion to the amount of time you're trying to kill those green pigs.
But now there is a way to combine your obsessions.  Check out this Instructable from Liz of Portland's Artisan Cake Company. If you're not up to the work …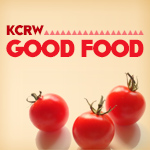 KCRW just launched a store where you can get all kinds of amazing things, like pressure cookers, wine classes, coffee, vacations and more.  Proceeds benefit KCRW.