News
Think fast food and the sights and sounds that probably come to mind are orders being taken, food prepared and meals served.
But in recent months, the usual soundtrack of the American fast food industry has been at least partially replaced by another sound-the roars of protest.
Jonathan Gold's much anticipated 101 Best Restaurants list hit the press this morning. The first-annual list published by the LA Times is a 68 page (ads included) love letter to LA's best dining establishments. It begins and ends with two LA icons – Providence and The Apple Pan. In an interview with Evan Kleiman, Jonathan says that choosing 101 restaurants is not an easy task in a city of twenty to thirty thousands restaurants…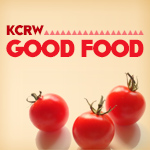 Want to know where Garcetti and Greuel stand on issues of food policy in LA? Here's an informative Q and A by the Los Angeles Food Policy Council.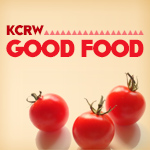 The International Association of Culinary Professionals has just announced the 2012 Finalists in all categories.  All of us at Good Food are thrilled that we made the cut in the "Audio Series: Long Format" category.  Congratulations to all the superb finalists in all categories.  Here's the complete list of finalists via Eater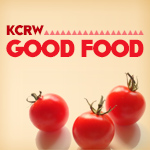 Once again Stacie Hunt of Du-Vin Wine and Spirits and Splash Productions has put together an incredible selection of wines for the Winter 2012 Pledge Drive edition of KCRW's Wine Club. Simply pledge $150 or join KCRW at $20 or more per month and you can select Stacie's fabulous wine club as your premium. Stacie is calling this three bottle selection The Best Wines …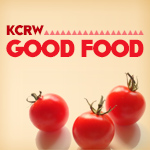 I have this crazy bifurcated life.  My home here at KCRW is the center of my intellectual food life.  I wouldn't trade it for anything.  But then there's the other thing I've been doing for 27 years.  And that would be cooking and feeding people our of my small place on Melrose, Angeli Caffe.  It's the part of me that thinks with my hands …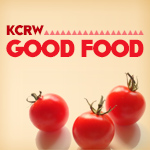 We're exited to announce that Aida Mollencamp, former editor of Chow.com and the host of Ask Aida and FoodCrafters on Cooking Channel, will join the judges table at the Third Annual Good Food Pie Contest.
Do you have a pie that might impress Aida?  Click here for details on how to submit your pie.  Or perhaps you would rather judge pies alongside Aida?  Enter the …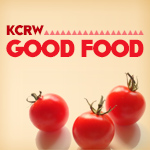 This year we're adding a new judge to the table at the Third Annual Good Food Pie Contest…and it could be YOU!
I'm asking Good Food listeners and pie aficionados to Tell us the Story of the Pie that Changed Your Life, in 500 words or less.  You can submit your essay in the comments section on my facebook page, or you can email it …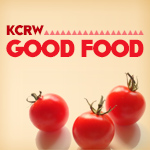 Should Schools Ban Chocolate Milk? by KCRW
From last night's Which Way LA? with Warren Olney.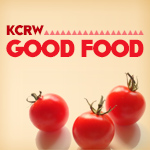 This week Lindy & Grundy head to Washington DC to talk sustainability and entrepreneurship with politicians and lawmakers.  The two bucherettes were chosen to speak at a luncheon on Capitol Hill.  We wish them luck and can't wait to hear about their trip when they return!