News
Dunkin' Donuts decided to keep the historic donut sign in Long Beach. But what does the chain's expansion in Southern California mean for independent donut shops in the region?
KCRW's Saul Gonzalez investigates a thriving bee population in L.A. that isn't explicitly legal. Local urban beekeepers are trying to change that.
As of January 20th, Lindner Bison has surpassed their goal of $150,000 and raised $155,133 from a combination of funds from their indiegogo campaign as well as from donations mailed in from loyal customers.
California is experiencing a drought emergency. Why is this happening, and how is it affecting farmers?
From the #Cheesepocalypse to BurritoBox's arrival in Los Angeles, here are this week's crazy food stories.
What goes into a farm bill, and why hasn't one been passed since 2012?
Think fast food and the sights and sounds that probably come to mind are orders being taken, food prepared and meals served.
But in recent months, the usual soundtrack of the American fast food industry has been at least partially replaced by another sound-the roars of protest.
Jonathan Gold's much anticipated 101 Best Restaurants list hit the press this morning. The first-annual list published by the LA Times is a 68 page (ads included) love letter to LA's best dining establishments. It begins and ends with two LA icons – Providence and The Apple Pan. In an interview with Evan Kleiman, Jonathan says that choosing 101 restaurants is not an easy task in a city of twenty to thirty thousands restaurants…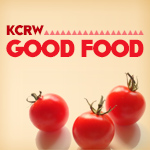 Want to know where Garcetti and Greuel stand on issues of food policy in LA? Here's an informative Q and A by the Los Angeles Food Policy Council.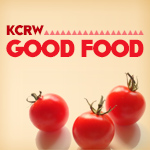 The International Association of Culinary Professionals has just announced the 2012 Finalists in all categories.  All of us at Good Food are thrilled that we made the cut in the "Audio Series: Long Format" category.  Congratulations to all the superb finalists in all categories.  Here's the complete list of finalists via Eater