Listener Emails
As part of KCRW's Eastside/Westside Throwdown this week, where we settle one of the important questions facing our city (which side of the sprawl is best?), we asked Good Food listeners to text us their take. Which Angelenos eat best? And where's good to eat in your neighborhood?
1400 very opinionated people responded. "Eastside has better values than the Westside," one person wrote. Another texter …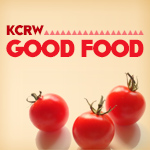 One of our listeners posted a link to his educational video game site on Evan's Facebook page.  The game encourages kids to make healthy food choices.  He's looking for votes and feedback.  The video demo is below and the website is here.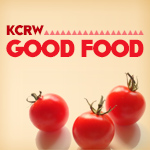 One of our producers, Gillian Ferguson, recently wrote a post about The Spice Station opening in Santa Monica.  We received an interesting comment from a listener who basically said why go to an upscale store and pay more money when we can find pretty much everything in the kaleidoscope of ethnic groceries in town (see the comment section of Gillian's piece to see the …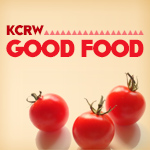 A few weeks ago I got an email from a Good Food listener, J. Dough of Our Cook Quest, who attend an event with Ferran Adria at Harvard.  He was so excited to share his story about asking the famous Spanish chef a question.  Here's J. Dough's story:
I was one of the few ticket holders who has no connection to the organizers, isn't a reporter …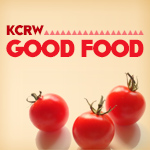 Last week, Evan spoke to Mrs. Q, an anonymous teacher about the lunch program in her school.  In response to that interview, a listener named John sent us an article from his local paper about a school that has taken a fresh approach to school lunch.  Read about the Granville, Ohio school lunches here.  What's your experience with school lunch?  I'd love to hear …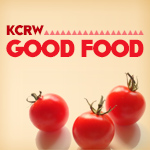 When a Good Food listener wrote in asking for the recipe for her favorite salad at Huckleberry, we went right to the source.  Zoe Nathan was kind enough to share her recipe with us.  "The key is properly roasting the vegetables," she says, "especially the sunchokes, you want them very crispy."
Huckleberry's Cauliflower, Squash and Sunchoke Salad
Cut cauliflower into small florets.  Set aside.  Peel squash …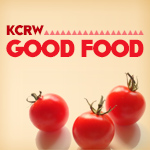 I received a wonderful email from a listener named Jeanne.  She wrote to tell me that she made a fresh ham recently.  (Attentive listeners will remember that we spoke to Mark Scarbrough about ham this past weekend).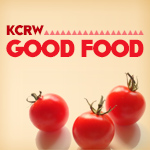 A Good Food listener named Summer is in Ireland and emailed us some pictures of what's now her favorite ale, Kilkenny Lager.  She was drinking it at Kyteler's Inn in Kilkenny.  Does anyone know if you can get Kilkenny Lager here in the LA?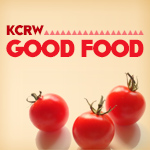 A listener emailed us the other day about Miner's lettuce.  She sees it on the side of the trail while hiking in Temescal Canyon.  According to Laura Avery, market manager at the Santa Monica Farmers Market, David West the wild mushroom guy and James Birch both bring miners lettuce to the farmers market from time to time.  And Yasutomi grows it hydroponically.  "It's kine …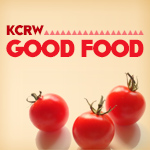 With St. Patrick's Day just around the bend, our thoughts turn to all things Irish.  A listener told me about this great cooking school in Ireland called Ballymaloe Cookery School.  She took a 3 month cooking course while living on their 100 acre organic farm and said it is a spectacular place.
Wouldn't this make a wonderful vacation?