Italian
Contrary to what tradition dictates, food stylist and culinary producer Nora Singley discovered One-Pan Pasta during a trip to Puglia, where a restaurant proprietor shared his mother's recipe with her. She admits that the very idea seemed blasphemous until he personally demonstrated its simple expediency—all within nine minutes.
Nora returned to New York and developed this recipe for Martha Stewart Living, where it took the internet by storm. The key is that …
Massimo Bottura is the chef at Osteria Francescana, a three Michelin starred restaurant in Modena, Italy. The restaurant is currently ranked second in the world on the San Pellegrino 50 Best List. The evolution of his restaurant along with an exploration into his twenty-five year career are documented in his book Never Trust A Skinny Italian Chef.
This week on Good Food, Evan speaks with Scott Conant, a judge on Chopped on the Food Network and the chef who helms five branches of his restaurant Scarpetta nationwide. Last year he released The Scarpetta Cookbook which includes a recipe for his famous bowl of pasta.
Puntarelle – Chicory elevated
If you've ever spent time walking the markets of Rome chances are you've seen thin curled slices of a celadon to white hued vegetable piled high or floating in a bowl of water.  Hopefully you had a salad of the puntarelle, a labor-intensive gift of fresh crunch with a hint of bitterness, often napped with a powerful anchovy garlic dressing. It's …
Now available at the KCRW store – autographed copies of Evan's book Angeli Caffe: Pizza Pasta Panini.
It's a collection of recipes from her 28 years of running Angeli, with lessons in baking focaccia, twirling pizza dough and cooking up all manner of Italian meals.
I first posted this recipe in 2005.  It was the featured gefulte fish substitute at the Angeli Passover dinner for more than twenty years. But don't just think of it as Jewish holiday food.  Pesce in Carpione comes from the Italian culinary tradition of agrodolce, sweet and sour, a remnant of times when vinegar was used to preserve food, not just for it's in …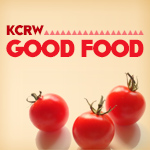 Melissa Hamilton and Christopher Hirsheimer bring years of writing for, editing, and even founding prestigious food publications to their Canal House project in Delawarepasta, where they eat, recipe test, and write. They've written a series of Canal House cookbooks; their latest, based on their popular lunch blog, is called Canal House Cooks Every Day.
They speak with Evan this week on the show, and …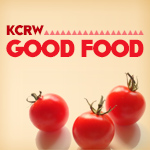 This week on the show, Evan talks with Melissa Hamilton and Christopher Hirsheimer, who run the cooking and writing getaway Canal House in Delaware.
They shared their method for making fresh pasta dough. Use it in their Cannelloni recipe, or in other Italian meals. You will need a hand-crank pasta machine.
Find the pasta dough instructions after the jump. They come from Hamilton and Hirsheimer's …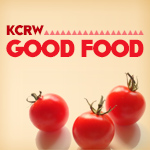 Where can I eat well in Venice, Italy?  I get that question a lot, along with some whining about how the questioning travelers just know that Venice isn't a great food town.  Oh really? I have to tell you that I couldn't disagree more.  Last year my great pal Elizabeth Minchilli mentioned that she was planning a Venice eating trip in service of her …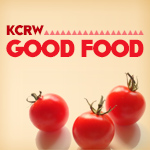 Without a doubt my favorite way to prepare many vegetables is to oil braise them, in extra virgin olive oil, of course.  The method is used all over the mediterranean,  especially in Turkey where the oil itself (as well as the whole category of things braised in it) are called zeytinagli.  Vegetables braised in oil with tomatoes or herbs and aromatics like onion have a …