Guest Bloggers
Nes Abegaze and her mother, Azla Mekonnen, spent this past weekend preparing for Christmas. No, they're not wickedly late, nor ridiculously early. The food they were cooking is for Tuesday, which, thanks to the Coptic Church's use of the Julian calendar, is Ethiopian Christmas.
"There are about forty winemakers and growers in Coombsville and most wineries are small and family-owned," said Allison Arns of Tournesol, a winery that produces 1,200 cases annually.
Exploring Italian wines is like getting lost in a maze.
It's not often that I find myself tasting wine and listening to acoustic guitar music – both creations of the same person.
But that's the experience we had at Domaine Degher/Mojo Cellars, enjoying Dennis Degher's luscious red wines at the tasting bar in his kitchen. Degher's vineyards and the miniscule winery (annual production a mere 400 cases) are located in San Miguel on the west side of the 101 Freeway, a few miles north of Paso Robles.
While the Central Coast is known as Rhône territory, I was delighted to discover more than a dozen labels from Napa, Sonoma and Lodi among 50 some Rhône producers at the Rangers' tasting at Vibiana in downtown LA.
"We asked Thomas Keller, but he was booked."
The Central Coast wine region of Paso Robles is noted for its Rhône varietals. So I was surprised to see booths pouring Cabernet Sauvignon wines outnumber Rhône wines at the 31st annual wine festival last weekend.
This guest-post comes to us from food-writer Joy Hui Lin.
A stroll around New York's Lower East Side will lead you inevitably to the storefront of Russ And Daughters Appetizing with all its delights. After more than a century in the appetizing business handed down through four generations, Mark Russ Federman has put to page detailing the history of the family's business and the Lower East …
This guest-post comes to us from Mira Advani Honeycutt, author of California's Central Coast, The Ultimate Winery Guide: From Santa Barbara to Paso Robles. She frequently contributes wine and travel pieces to the Good Food Blog.
Most Americans think of Riesling as a wine on the sweet side. But Rieslings from Germany's Mosel region are dry, refreshing the palate with a riot of stone fruit aromas …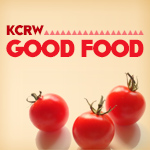 This guest-post comes to us from Mira Advani Honeycutt, author of California's Central Coast, The Ultimate Winery Guide: From Santa Barbara to Paso Robles. She frequently contributes wine and travel pieces to the Good Food Blog.
I've always enjoyed Tempranillos, Granachas, Albarinos and Verdejos from Spain. Last week for the first time I tasted Prieto Picudo and Mencia.
Spanish wine aficionados, look out for these two little …