Good Food Shows
"High prices don't guarantee that you are getting Kobe beef but low prices virtually guarantee that you're not." If you've ever eaten a kobe burger or a kobe slider, it's time to ask for your money back.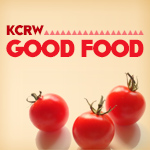 Today on Good Food you'll hear clips from filmmaker Eddie Schmidt's 2002 documentary Popsicle Culture. Below are stills from the film that show the men and women behind the wheel of ice cream trucks nationwide.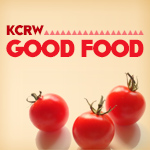 This week on Good Food, Evan interviews Martin Doudoroff, author of Vermouth101.com and CocktailDB.com, about vermouth. Martin explains the 4 types of vermouth, where they are from and what they are used for. His hope is that people will start finding the vermouths they like and enjoying them simply over ice. It's a perfect summer cocktail because it's a lower proof alcohol that can …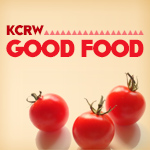 How do you choose from thousands of interviews?  That was the conundrum for putting together Saturday's show celebrating my 15th anniversary as the host of Good Food.  Well, it's hard.  However, technology fail helped in narrowing down the field since getting our old DAT tapes to play became an issue.  There are always the standouts, the interviews you know when you're in the midst …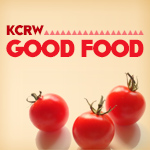 Tomorrow on Good Food, Laura Avery talks to Roxana Jullapat, Co-Owner and Pastry Chef of Cooks County, about how she's using first of the season cherries from Murray Family Farms. Roxana is updating the Black Forest Cake by turning it into a Chocolate Cherry Tart with a chocolate short bread crust, cherry compote and a soufflé like chocolate filling. She says the restaurant will also be …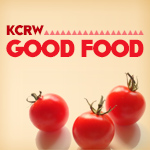 Tomorrow on Good Food, Evan interviews Jennifer Trainer Thompson, author of The Fresh Egg Cookbook: From Chicken to Kitchen, Recipes for Using Eggs from Farmers' Markets, Local Farms, and Your Own Backyard. Hear how Jennifer likes to make her Turkish Poached Eggs and keep reading for the recipe…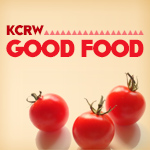 Tomorrow on Good Food, Evan talks to Chef Rusty Hamlin – Executive Chef for the Zac Brown Band – about his unconventional career path, his incredible kitchen on wheels and what it's like to cook for pre-concert fans. Keep reading for his recipe for Pocketknife Coleslaw…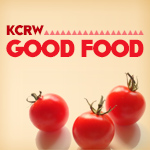 This guest-post comes to us from Rick Nahmias, founder of Food Forward, LA's local non profit whose mission is to glean and distribute locally grown food from private homes and public spaces. Tune into Good Food Saturday, March 24th, for a conversation between Evan and Rick.
One of the few things that gets me out of a fruit tree is a request to guest-blog for …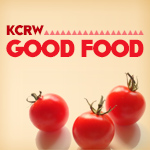 Jonathan Gold visits an old favorite, Lawry's The Prime Rib. For many years Lawry's has been a Los Angeles institution and Gold is still impressed. He always orders the Diamond Jim Brady cut of beef, creamed spinach and the extra large Idaho potatoes that are famously "tubbed and scrubbed."
Lawry's The Prime Rib
100 N La Cienega Blvd
Beverly Hills
(310) 652-2827
You can find all of Jonathan's restaurant …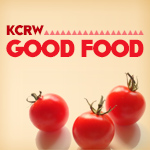 Today on Good Food Bill Esparza explains how to order street food. He says "don't say pretty please and don't hold up the line." Check out these photos of the street food scene in Downtown LA.