Food Politics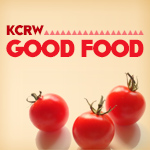 Want to know where Garcetti and Greuel stand on issues of food policy in LA?  Here's an informative Q and A by the Los Angeles Food Policy Council.
 
Garcetti and Greuel's Statements on Food Policy
The Los Angeles mayoral election is tomorrow! If you haven't had a chance to check out the candidates' statements on food policy, here they are.
In the run up to the LA …
I'm in love with my pressure cooker again after too long apart. After hearing from several interviewees (Christopher Kimball, Richard Blais and Maxime Bilet) that the pressure cooker was the single most useful tool to increase flavor and move "modernist" culinary technique into the home kitchen, I pulled my 4-quart Kuhn Rikon out of its hiding place and got to work.
But then the horror …
I spent some time last week wading through literature on the first transgenic (GMO) animal going through the FDA approval process. It's Aqua Bounty's AquAdvantage Salmon. The AquAdvantage is a "domesticated" Atlantic Salmon with two "modifications". One is a growth factor output gene from a wild Chinook Salmon; the other is a "promoter, the molecular "switch" from the antifreeze protein gene is used" (these quotes come directly from the Aqua Bounty website). This promoter overrides the growth factor turnoff switch to enable growth hormone to work in the fish 24 hours a day, 7 days a week instead of the three month time limit it has in wild Chinook Salmon.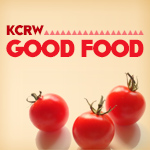 For a primer on Proposition 37, listen to Chery Glazer's segment on the pros and cons of the food-focused proposition. The proposition would require GMO labeling on all food products that include genetically modified food.
California Elections – Prop 37 by KCRW
.entry img, .entry a img{
margin: 0 !important;
}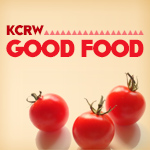 This coming Saturday is Good Food Day in LA.  Does that mean my radio show is taking over the city?  Nope.  Instead you'll find a citywide festival focusing on activities that bolster food justice in the city .  There will be Food Trucks, gardening and urban farming, Panels (yes with myself and Mr. Gold), and Cooking Competitions.  The festival activities are citywide,  but several events …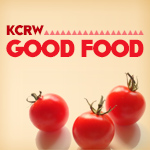 It's no secret that I'm a food geek who wants nothing more than a constant stream of information on where to eat, shop, cook.  So today I got a threefer.  In my role as member of the Los Angeles Food Policy Council I was asked to show up for a Mayoral photo op in honor of the upcoming GoodFoodDayLA this Saturday.  It's a day …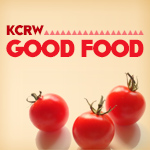 Click on Map for Good Food DayLA Activities
or Click here for a PDF document of all of the Good Food Day Activities.

We spend hours communing over tables laden with food.  We read about the latest farm to table hotspot.  Get our dialing fingers ready for that coveted reservation to the ur-PopUp and scroll through OpenTable to decide which talented chef-owner is going to get …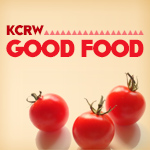 Today throughout Los Angeles concerned folks are joining together to take part in Food Day, a nationwide campaign to improve the health of Americans by reducing diet-related diseases such as diabetes, expand access to healthy food and improve America's food system. The recently formed Los Angeles Food Policy Council (full disclosure – I am a member) , founded by Mayor Antonio Villaraigosa and chaired …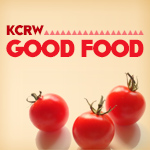 General Information not meant to be negative disclaimer
Despite the name shared with your favorite food radio show, the Good Food Festival is organized by a Chicago based wonderful non-profit Family Farmed, not by KCRW's Good Food.  They'be been doing a Good Food festival in the MidWest for years under that name.
What:   Good Food Festival & Conference
When:  September 14-18, 2011 (Next Week!)
Where: …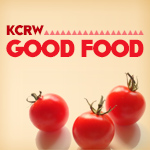 For the second time in 14 months Rawsome Foods on the Venice/Santa Monica border was raided by the Los Angeles Health Department and the LAPD.  There is speculation that the Feds are there as well.  James Stewart, owner of Rawsome, was arrested at 7am this morning and charged with "conspiracy to commit a crime."  Presumably the crime is selling …