Classes
Not sure you've got what it takes to take home a ribbon at this year's KCRW Good Food Pie Contest? We've got you covered.
Want to know how to make perfect pancakes or an easy spaghetti and meatballs? Sign up for one of Jamie Oliver's classes taking place this month.
Maybe you've made Dashi using instant dashi powder. Too easy? Then maybe you've learned how to make it with packaged bonito flakes. But have you ever seen or held true artisanal Katsuobushi that's as hard as a piece of wood?
A master of Japanese fermented foods is coming to town. Mamiko Niashiyama is the proprietor of Yagicho Honten, a 300-year-old family owned traditional Japanese grocery shop in …
Ever wondered what "the stupidest, most inefficient, and funniest way to make butter" was?
Not everything yummy and interesting happens just in LA.  For example, this weekend the dynamic duo of Delilah Snell and Nicole Stevenson who bring us the Patchwork Artisan fairs in are expanding with an edible version this week end in Costa Mesa.  I'll be there wandering the show and doing a demo on Cooking with Pressure Cookers (weird, I know, but I love them). …

Are you ready to up your pie game?  Need some guidance to get ready to enter the pie contest? Here's an easy way to take a class with me and you don't even need to leave your house.  I'm so excited to share my latest project with you.  Craftsy.com is launching a pie crust class with me.  Craftsy specializes in long form video classes …
The pie class to end all pie classes is happening at The New School of Cooking in Culver City. Evan Kleiman and Sherry Yard will share their pie secrets in an intimate demo-class on Wednesday, August 14th. Learn how to make Evan's Chicken Pot Pie with a Duck Fat Crust and Sherry's Plum and Blackberry Pie with Toasted Almond Crumble as well as her Quintesenntial …
I'm often asked to recommend cooking classes abroad for folks who travel. I'm lucky to have talented friends and colleagues all over the globe who teach and write about food.  One of them, Susan Loomis is visiting LA this month from her home in Louviers, France for three days of immersive French cooking. Classes are July 29-31.
The participation classes will take place in the kitchen …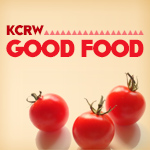 Onigiri are the perfect portable Japanese snack or lunch food.  In it's classic form it's a rice ball enclosing a bit of tasty filling, and finished off with a wrap of nori.  Stuffings can include salted salmon, different roes, tuna, but it's fun to come up with your own.  I love stuffing them with boiled chicken mixed with soy and chives.
Making the Onigiri are …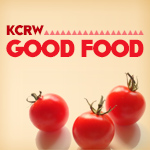 This coming Saturday is Good Food Day in LA.  Does that mean my radio show is taking over the city?  Nope.  Instead you'll find a citywide festival focusing on activities that bolster food justice in the city .  There will be Food Trucks, gardening and urban farming, Panels (yes with myself and Mr. Gold), and Cooking Competitions.  The festival activities are citywide,  but several events …