Drink
Cinco de Mayo is just days away and this year we're pulling out all the stops. Throw away your Rose's lime juice and get yourself to the farmers market – cocktail chef Matthew Biancaniello has a market-inspired margarita that will knock your cowboy boots off. He calls it "The Whole Enchilada" margarita. Watch the video to find out why.
I don't need an expert to tell me that I eat too much dairy.  I live with a 93 year old mom who puts sour cream on everything.  So when I decided to prepare for my interview with Mark Bittman on his new diet book VB6:  Eat Vegan Before 6:00 to Lose Weight and Restore Your Health…For Good (well that's a mouthful), I knew …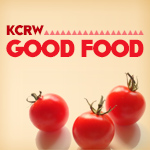 "Like a bottle of Châteauneuf-du-Pape, 
I'm fine like wine when I start to rap." Remember that line? It's from Body Movin', a Beasty Boys song from their album Hello Nasty. It's also an example of how hip hop can launch a wine into the limelight. But that was so 1998.
Moscato is today's wine celebrity in contemporary hip hop. In fact, according to Nielsen data sales …
The forthcoming issue of the OC Weekly will highlight one of America's favorite pastimes – drinking. The so-called Drinking Issue will highlight OC's booming craft beer scene and was the inspiration for the 5th ever Good Food/OC Weekly Happy Hour happening next Thursday, February 7th at the Bruery in Placentia.
Thinking about beer in OC inspired us to look past the pint and highlight the …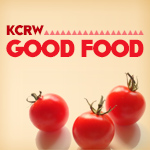 Lately I have the feeling that if I started eating out every night it would take me about a year to try all the new, newish, not-so-new, and already classic places that somehow I've managed to miss.  Well, that's what DineLA is all about, helping you catch up to what might become your new favorites.
Here's what's so helpful about it.  There is a list …
It sure is nice to finally start getting into the holiday spirit. No, I'm not a late Christmastime bloomer. I'm talking about National Irish Coffee Week (this week) and the upcoming National Hot Buttered Rum Day on January 17.
.entry img, .entry a img{
margin: 0 !important;
}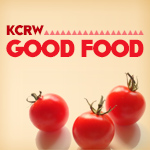 This cold weather has us craving a warm and cozy cocktail. Fortunately for us (as if we needed some arm twisting) January 17th is actually National Hot Buttered Rum Day. Who knew?!
So we are celebrating early this week with Joy the Baker's Hot Buttered Rum and Cider. This recipe is a two-fer. It will perfume your house and taste delicious. And when else is it …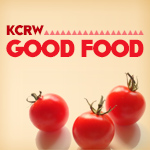 Good Food's own Stacie Hunt, Certified Sommelier, shares suggestions for bubbly beauties. (click on more below for the easily printable list)
And some thoughts from Stacie….
"As the year winds down, I like to consider the developments and trends in the wine world.  And by a glittering landslide, the most stylish development has been the ascendency of the bubbles.  Based purely on sales figures, we like …