Cookbooks
I spent Sunday at the UCLA Science and Pie extravaganza.  It was pretty much food geek heaven.  The UCLA Science and Food class had a "science pie" competition for their last public lecture.  Students were asked to choose a part of pie making for scientific inquiry and present the results of their research for the public and a group of judges that included two scientists Andrea …
I grew up in Los Angeles, and I feel like I've adopted every cuisine represented by the vast LA community – Korean, Chinese, Mexican, Thai – but Filipino food was never on my radar. That changed when The Manila Machine started driving around the streets of Southern California. Marvin Gapultos' food was a revelation. It was everything I love: tart, spicy, simple yet complex. It was an exciting mash-up of Spanish and Chinese cuisine that was completely new to me…
This week we explore the richness of LA's dining scene. Marvin Gapultos shares some of his favorite Filipino dishes from his new cookbook The Adobo Road and Roy Choi discusses his unabashed love of SPAM. Los Angeles Magazine Dine Editor Lesley Barger Suter offers tips on sushi etiquette and where to find some of the best sushi in LA. Jonathan Gold enjoys a deconstructed …
Now available at the KCRW store – autographed copies of Evan's book Angeli Caffe: Pizza Pasta Panini.
It's a collection of recipes from her 28 years of running Angeli, with lessons in baking focaccia, twirling pizza dough and cooking up all manner of Italian meals.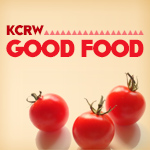 People ask me if I use cookbooks. Yes I do. I'm a voracious consumer of food information and ideas, so if a cookbook piques my interest I will browse through it to see what I can learn.  Rarely do I ever make a recipe exactly. Not even with my own recipes from my own cookbooks. Cooking is a fluid mode of expression for me …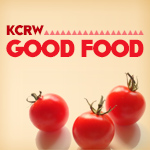 This is the cookbook equivalent of a pantry staple. Whether it's ketchup, ricotta or tonic water, The America's Test Kitchen D.I.Y. Cookbook teaches you how to make the basics at home. Those with a sweet tooth will discover the pleasure of homemade marshmallows and salted caramels; plus, for those of you who forgot to order Thin Mints this year, a recipe for "Thin Chocolate-Mint Cookies" will …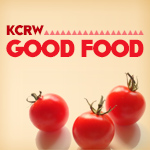 Like many of us, I'm a champ in the kitchen as long as I stay in my preferred wheelhouse of Italian + other Mediterranean cuisines. OK, maybe I can dabble in Indian food, but take me to Asia and I feel all wrong handed and left footed.  I end up reading simple instructions over and over, thinking the whole time "this just feels so …
Our Supervising Producer, Gillian, put together a beautiful holiday gift guide earlier this week; Evan also shared her favorite cookbooks of the year. But what if your giftee has all the fancy olive oil they need?
For those looking for a gastronomy-related gag gift, us Good Foodies have found not one but THREE food-themed parodies of the ubiquitous S&M trilogy Fifty Shades of Grey.
.entry img, .entry …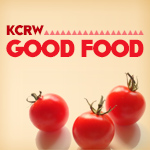 Does anyone else cook like this?  You read something or see something or hear something then all of a sudden you're hit with a new obsession that requires exploration.  That's what happened to me recently when I was reading through Charles Phan's Vietnamese Home Cooking.  I saw a recipe for one of Vietnam's mother sauces.  It's  Caramel – Fish Sauce or Nuoc Mau.  That's …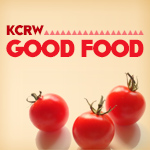 Susan Feniger's Street Food is the ultimate armchair traveler cookbook. The over 80 recipes inside will take you on a globe-trotting culinary adventure from Vietnam to Mexico. Discover the flavors of the world through her unique spice blends, flavorful stir-frys and big comforting bowls of noodles. Street Food promises to challenge your home cooking repertoire and ignite a passion for global cuisine.
Join KCRW's Cookbook Club and you will receive 5 great cookbooks …