Colombia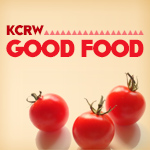 As my 6 day trip to Bogota draws to a close, these are some of the most interesting things that I've had to eat here.
Pan de Yuca – bread made with yuca flour, filled with cheese.  I found that many dishes in Bogota include with cheese.
Avena – a sweet milk drink made with oats.
Frijoles – I photographed these at the large market in …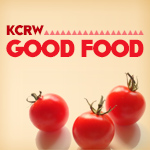 I've been doing a lot of eating since I've been here in Bogota.  Most of the dishes contain either plantains, cheese, sausage, corn, yucca and meat (beef or pork).  Since this is a major city, there is a lot of food from other parts of the country, like fish from the Caribbean coast.
The other night we went to Andres Carne de Res, whose poetic …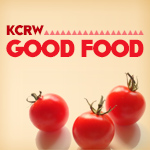 When you think of Colombia, you think of cocaine, right?  Or rather, coca – the plant that makes the drug.  That seems to be monkey on most Colombians' backs.  So far the only coca that I've seen was in a tourist plaza near a church.
Towering over Bogota is Moneserrate, a beautiful white church dedicated to El Señor Caido (the fallen Christ).  A cable car …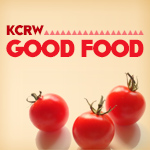 I'm currently in Bogota, Colombia for a public radio conference.  I'm here to give a talk on the many ways we at KCRW reach our audience.  Yes, that's all well and good and very exciting… but I'm also here to eat, of course.  I haven't had any big meals, weird foods or even an arepa yet.  But one thing I can report on are …