Books
Now available at the KCRW store – autographed copies of Evan's book Angeli Caffe: Pizza Pasta Panini.
It's a collection of recipes from her 28 years of running Angeli, with lessons in baking focaccia, twirling pizza dough and cooking up all manner of Italian meals.
"Portland: The Mighty Gastropolis" is a journey through what author Karen Brooks calls "America's New Food Revolution." It's a revolution that is stained with pickle juice and greased with bone marrow. It's happening on board carts, inside butcher shops and across communal tables. "The Mighty Gastropolis," Brooks says, "is really a story about passion, obsession and perseverence."
Our Supervising Producer, Gillian, put together a beautiful holiday gift guide earlier this week; Evan also shared her favorite cookbooks of the year. But what if your giftee has all the fancy olive oil they need?
For those looking for a gastronomy-related gag gift, us Good Foodies have found not one but THREE food-themed parodies of the ubiquitous S&M trilogy Fifty Shades of Grey.
.entry img, .entry …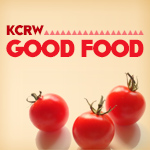 With KCRW's Amazon affiliate program you can support KCRW when you shop for your loved ones this holiday season. These 10 books are my picks for the best cookbooks of the year. Click away to shop for your holiday gifts while giving to the programing that you love.
Jerusalem: A Cookbook
by Yotam Ottolenghi
$19.85
Burma: Rivers of Flavor
by Naomi Duguid
$20.98
The Mile End Cookbook: Redefining Jewish Co…
by Noah Bernamoff
$16.76
Afield: …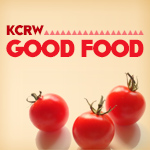 Back in 1992, NPR's Weekend Edition reported that salsa was officially outperforming ketchup in US markets. That little factoid has been debated ever since, but the intention was clear – Americans love hot sauce. Cookbook author Jennifer Trainer Thompson challenges us to take our passion for the fiery condiment one step further by making our own. Her new book Hot Sauce! is peppered with …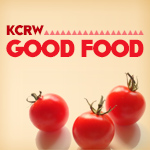 We are losing our living touchstones to a post-war pre-industrial food past.  That's the first thought that came to mind when I heard of Marion Cunningham's passing.  Journalist Kim Severson has written a lovely obit about Mrs. Cunningham for the New York Times.
She was a cookbook author, teacher, mother hen to a generation of fighters for real food that's cooked at home.  I wasn't …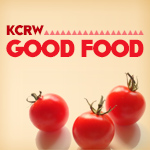 WHAT: Talk + Book  Signing with Gustavo Arellano, author of Taco USA
WHEN: Tues, April 10 7-9pm
WHERE: La Plaza de Cultura y Artes (501 N Main St 90012)
Meet the other Gustavo Arellano.  Maybe you know him from his visits to us here at Good Food where he shares his take on where to eat in Orange County, his homeland.  But Mr. Arellano is so much …