Every week Good Food visits the Wednesday Santa Monica Farmers' Market and brings the latest news from farmers and chefs.
This week market manager Laura Avery talks to pastry chef Roxana Jullapat about the spring-inspired breakfast galette she is serving this Easter Sunday at Elysian. Plus, farmer Peter Schaner tells us how he uses the spent grains from local craft-breweries to feed his chickens.
If you're staying in for Valentine's Day and still don't have anything lined up, we've got a rescue plan that takes place in the comfort of your own home.
KCRW's Christopher Olin speaks with L.A. bartender Brandyn Tepper (Apartment A) who says a few simple ingredients can turn your stay-at-home holiday into a truly romantic affair.
Uncategorized &raquo
You'd expect novelty items to have a colorful history. But the story behind edible underwear – those candy briefs that pop up as gag gifts at bridal showers – is much stranger than you you'd imagine. How strange is it? The story includes cutting-edge food science, disco, Tokyo Rose and a suitcase stuffed with cash.
Not everything yummy and interesting happens just in LA.  For example, this weekend the dynamic duo of Delilah Snell and Nicole Stevenson who bring us the Patchwork Artisan fairs in are expanding with an edible version this week end in Costa Mesa.  I'll be there wandering the show and doing a demo on Cooking with Pressure Cookers (weird, I know, but I love them). …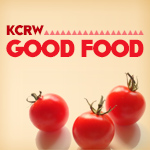 Good Food's own Stacie Hunt, Certified Sommelier, shares suggestions for bubbly beauties. (click on more below for the easily printable list)
And some thoughts from Stacie….
"As the year winds down, I like to consider the developments and trends in the wine world.  And by a glittering landslide, the most stylish development has been the ascendency of the bubbles.  Based purely on sales figures, we like …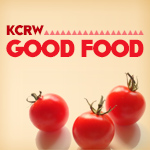 Thanks to Ronny Mikkelsen for this "puntastic" post.  He mixes Good Food every week (he makes us sound good) and he's also quite a foodie.  If you're planning a little Cinco de Mayo fiesta, consider some homemade mayo (maybe for that guacamole or for some homemade esquite.

HOMEMADE MAYONNAISE (in a jar)
1 medium to large egg
1/2 cup vegetable oil
2 teaspoons lemon juice
1 teaspoon dijon mustard
1/2 …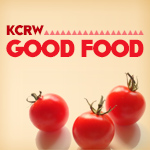 The International Association of Culinary Professionals has just announced the 2012 Finalists in all categories.  All of us at Good Food are thrilled that we made the cut in the "Audio Series: Long Format" category.  Congratulations to all the superb finalists in all categories.  Here's the complete list of finalists via Eater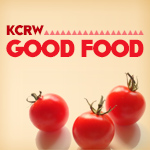 PIE-A-DAY #79
This recipe comes to us from Stark Bar, at LACMA. This specialty cocktail will be offered all day during the Third Annual Good Food Pie Contest for $10.

PIE COCKTAIL
2 oz Liquor43
1 oz fresh squeezed lime juice
3/4 oz heavy cream
*graham cracker rim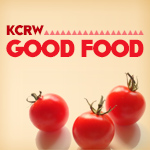 PIE-A-DAY #75
This recipe comes to us from Akasha Richmond, Chef at Akasha in Culver City and author of Hollywood Dish where this recipe is taken from.
Keep reading for the recipe…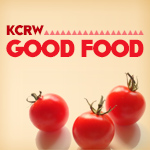 PIE-A-DAY #74
This recipe comes to us from Gillian Ferguson, a Producer for Good Food  as well as all around food enthusiast, maintaining her blog I Have a Lemon Tree.
Evan and I have discussed this many times.  There is pie and there are tarts.  Pies and tarts share the same foundation and often the same fillings.  So what's the difference?  I asked Evan to weigh in…
I just …