Our screening was just amazing. The movie just gets more powerful with repeated viewings.
The bravery and passion of the subjects and the filmmakers is quite overwhelming,
Don't miss this film.
Sorry – our First Take screening is now full.
I'm delighted to report that tonight's Q&A will be with director Jehane Noujaim,
editor Pedro Kos and producer Karim Amer IN PERSON.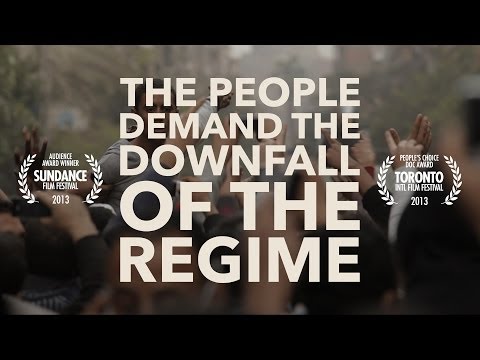 When it was all going down in Tahrir Square, director Jehane Noujaim ("Control Room") headed to Egypt with her camera. The result is "The Square" – a dramatic, personal and incredibly timely documentary just short-listed for the Oscar. It'll help you make sense of what's happening in Egypt in a way the news can't or won't.
KCRW's First Take will screen "The Square" this Monday the 9th at the Writer's Guild Theater in Beverly Hills. We hope to have a Skype Q&A with the director, though with her travel schedule and the technology, I'm not making any guarantees!
Doors open for fabulous complimentary Lola Kay wine and no-host food trucks and music at 6:00, the film starts at 7:30.
Sorry – our First Take screening is now full.
Thanks to NETFLIX ORIGINALS, NOUJAIM FILMS and PARTICIPANT MEDIA.
"The Square" will be in theaters and on Netflix on January 17.