SORRY IF YOU MISSED OUR MATT'S MOVIES SCREENING…
BUT PLEASE MAKE A POINT OF SEEING THIS WONDERFUL FILM!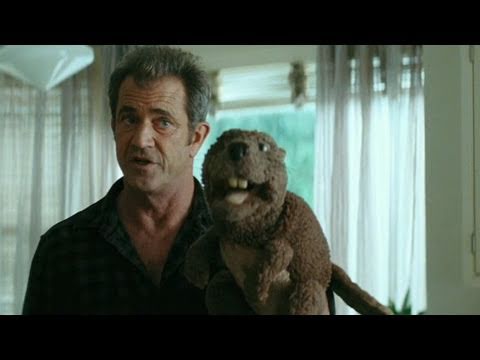 The Beaver is about a very depressed man fighting his way back to happiness with the help of…a puppet.  It's funny and touching if not always subtle, but it's worth it just for Mel Gibson's extraordinary performance (you heard me) as the man and the puppet.
This is one of those films that's taken a long and winding road to the screen.  The script was one of the hottest in Hollywood and Steve Carrell was originally attached to star.  When Jodie Foster signed up and Carrell dropped out, she thought of her friend Mel.  After the Oksana Tape, her selection would end up causing distribution issues (you can bet Mr. Sensitivity won't be won't be doing any press).  It would also be a bit of genius, casting Mel Gibson, a clearly troubled man as an equally (if somewhat more cinematically) troubled man.
Before you picket the station because I've chosen a film starring Mel Gibson, please note: I strongly believe in the rule: "trust the art, not the artist."  I'm frankly a bit shocked that Hollywood hasn't run Mel Gibson out on a rail.  But that has nothing to do with his performance in this film. I will not condemn an artist's work just because of his unsavory beliefs if that work doesn't do anything to forward those beliefs.  But if it makes you feel any better, seeing it for free will actually take money out of his pocket.
We'll screen The Beaver for KCRW Angels on Wednesday the 20th at the Arclight in Hollywood.  Arclight Cinemas are the official home of Matt's Movies. SORRY…OUR SCREENING IS NOW FULL.