Sorry if you missed our Matt's Movies screening of "The Artist."  But don't let that stop you from seeing this incredible movie – it opens this weekend!  It's ironic that the movie everyone will be talking come Oscar time has no words…and congrats on multiple Independent Spirit Awards!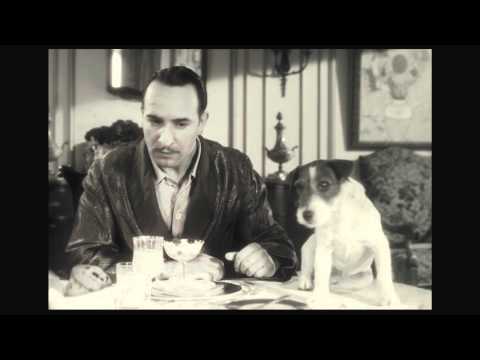 "The Artist" is a silent (!) film about a silent-era star coming to grips with the arrival of movies with sound.  It's so compelling, so entertaining and so moving – you'll wonder whether Mr. Edison really did us any favors with his "talkies."
Toothy, preening Frenchman Jean Dujardin looks and carries himself like a 1920′s movie star,  Argentinian beauty Berénice Bejo lights up the screen as the rising ingénue and there's a wonderful American supporting cast, including John Goodman, James Cromwell and Penelope Ann Miller.  But it's the story they bring to life – with just a glance and a gesture – that makes this one of the best movies of the year.
Matt's Movies will screen "The Artist" for KCRW Angels on Tuesday the 22th in West LA. For more information and to reserve seats for our screening, click the big button below!
Check out the production values in this parody of "The Artist."  What's that smell?