5/28/13- I had an eye-opening conversation about Sarah Polley's amazing movie at a Memorial Day BBQ with producer Ted Skillman. I think he really had a bead on the film I think I – and most reviewers – really missed.
We both agree that this movie is indeed about the amorphous nature of the stories we tell about our lives (an obsession of most doc makers) and the people in them. But he points out that the specific story wasn't "Who was Sarah's father?" but "Who was Sarah's dad?"  Think about it: the dad she grew up with pitches himself as a disappointment, especially compared to the memory of his exciting, vibrant wife. But by the end of the movie you see how untrue that really is – yes, he may not have been the doting husband she wanted or needed, but clearly he is an artist – a man of deep passion and keen insight into the human condition. It's incredibly moving when you realize that he is reading his own writing, and reading so beautifully and so… publicly. His wife, in comparison, seems like a person with great appeal and personality…but perhaps not much more? Is it possible that she could not see into his depths, or help him mine them?
It's something to think about. In any event, if you haven't seen this film, run don't walk to see it while it's still in theaters. It's a wonderful movie, and a great conversation starter!
SORRY - OUR MATT'S MOVIES SCREENING IS NOW FULL
BTW, folks who follow me @KCRW_Matt find out about screenings first!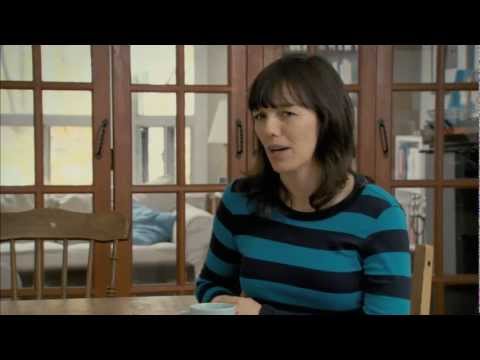 In "Stories We Tell," actor, writer and Oscar-nominated director Sarah Polley turns the camera on her father, siblings and friends to better understand the life of her mother Diane, a fascinating and complex woman. What she unravels is a revelation for her and her family; the way she tells the story is a revelation for the audience.
Matt's Movies will screen "Stories We Tell" for KCRW Angels on Wednesday, May 1st in West LA, followed by a Q&A with Sarah Polley.
"Take This Waltz" and "Away from Her" proved that Polley is a filmmaker to be taken seriously, but the tact and technique she used in making this most personal film is really more akin to movie magic.