Show business is a business.  But there are movies out there that are undeniably art.  "Hecho en Mexico" is one of them.  A rollicking, beat-heavy, stream of consciousness trip into the soul of modern Mexico, you will be swept up in it's rollercoaster of rhythms.  It's like the greatest DJ in the world decided to make a mix out of the best of every possible style of modern Mexican music and even he can't believe what a great job he did. It's a movie that's craft alone will make you look over at the person sitting next to you and repeatedly mouth the world "WOW!"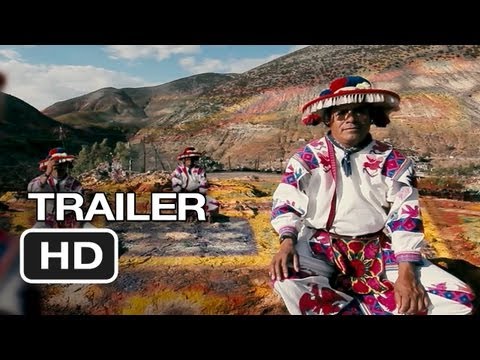 This trailer doesn't do the film justice.  In fact, it's the interviews that are such a feature of the first minute of the trailer that are the film's only shortcoming.  Not from a creative standpoint; they're wonderfully eloquent people, and mixed into the rhythm of the movie well.  But to me, they are the voices of the elite, repeating time-worn left-wing chestnuts that show a certain naiveté about the modern world.  They seem particularly anachronistic juxtaposed against the lyrically complex panoply of modern Mexican music.
Still, this is a movie you really must see.  It opens Friday the 30th.  And you're welcome.