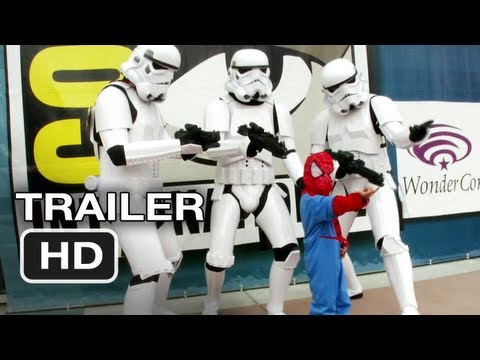 Morgan Spurlock's new documentary takes you deep inside Comic-Con – the annual confab of nerds and geeks that's become as over the top as everything it celebrates. The movie's just so much fun it'll make you want to glue your Spock ears on permanently.  The interviews with Kevin Smith alone are worth the price of admission.
Many filmmakers had approached the Comic-Con people about  a doc, but Spurlock was the first to get the greenlight – mostly because of dispensation from Comic-Con gods Stan Lee and Joss Wheedon.  And with a phalanx of film crews roaming the 61,000 square feet of geeky activity, he managed to capture what many have told me is the essence of this truly unique event.
I think perhaps the most amazing thing about this film is that it takes an otherwise marginalized group of people and makes you desperately want to be one of them.  I regret that I never got into video games!
Have you seen "Comic-Con Episode Four: A Fan's Hope?"  What did you think?
CHECK OUT THE BUSINESS FOR KIM MASTERS' INTERVIEW WITH MORGAN SPURLOCK.