A fascinating discussion with writer/director Jill Soloway after our screening last night. Her terrific film really does make you think about Hollywood's double-standard: comedic male anti-heroes (played by Seth Rogen, Jonah Hill and their very funny ilk) can be chubby, unkempt, stoned, hapless and a little unlikeable, but female leads have to be "fuckable." You can feel this bias seeping through every misogynistic line of one "review" we discussed in the Q&A. In any event, forget all that egg-headed crap and just go see this incredibly funny, fun and moving movie. If it also makes you think, so much the better!
SORRY YOU MISSED OUR MATT'S MOVIES SCREENING!
Become a KCRW Angel so you don't miss any more.
BTW, folks who follow me @KCRW_Matt find out about screenings first!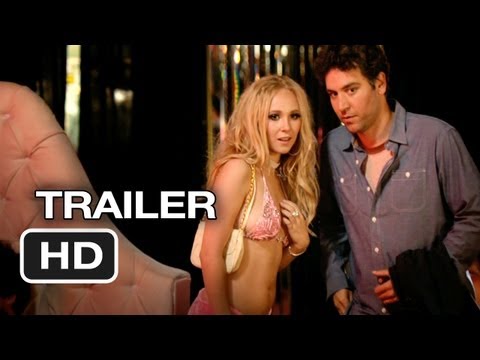 Jill Soloway made her name as one of the creative forces behind "Six Feet Under." Now she employs her razor-like and deceptively deep wit with "Afternoon Delight," a movie about love, marriage and a stripper living in the maid's room. If you want to shake up your marriage, hiring a hooker as a nanny is one way to do it. The amazing cast includes Kathryn Hahn, Juno Temple, Josh Radnor, Jane Lynch and Michaela Watkins.
Matt's Movies will screen "Afternoon Delight" on Tuesday the 20th at the Arclight in Hollywood followed by a Q&A with writer and director Jill Soloway. She won the Directing Award for "Afternoon Delight" at this year's Sundance Film Festival.
"Afternoon Delight" opens August 30th!